31 May 2023
Academics share expert insights with delegation from Indonesian parliament
Academics from the Centre for British Politics and Government at King's hosted a delegation of members from the Indonesian Parliament.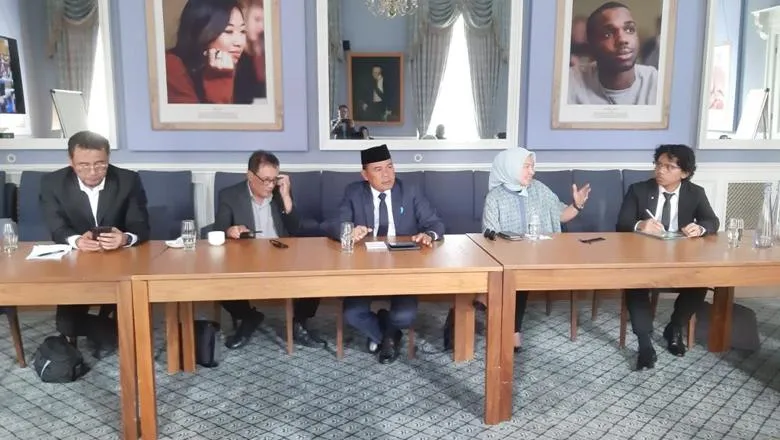 The meeting took place in the Council Room at King's. Picture: SPE
The delegation received expert presentations on current issues in British politics and democracy from Dr Rod Dacombe, director of the centre, Professor Andrew Blick, head of the Department of Political Economy, and Michael Bankole, PhD Candidate in the department.
Members were also able to ask questions of the experts present, exploring the connections between UK politics and Indonesia, before finishing the day with a tour of the Strand Campus. The event was arranged by the Indonesian embassy and took place on 18 May.
Dr Dacombe said: "We were delighted to host the delegation. One of our core aims is to ensure that our research has a real-world impact and so this visit presented an incredibly valuable opportunity to connect our work with that of elected officials. We hope it proved to be a valuable session."
In this story
Head of the Department of Political Economy and Professor of Politics and Contemporary History