07 January 2021
Ahmed Hassan
Ahmed Hassan is a current PhD student at King's Business School.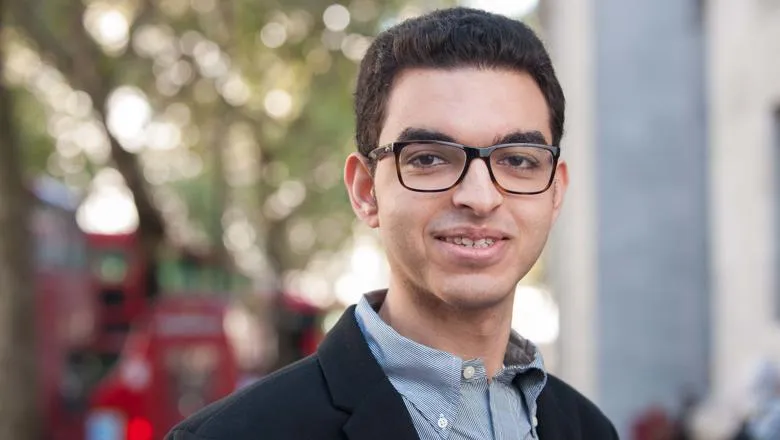 Ahmed Hassan is a current PhD student at King's Business School.
Tell us a little bit about your PhD research topic. Who is your supervisory team?
Under the supervision of Dr Johann Fortwengel and Professor Juliane Reinecke, in my PhD project I am investigating how the collaboration between multinational corporations and external actors evolves during the transfer of sustainability practices.
What motivated you to do a PhD and what were you doing before? Where and what did you study?
The decision to do a PhD is a critical decision that entails a great deal of preparation. My enthusiasm for research started during my undergraduate education. I have always been fascinated by the creativity and intellectual challenge embedded in the steps of the research process. I have earned a Bachelor of Business Administration with Concentration in Finance and Minor in Economics from the American University in Cairo and a Master of Science in Global Environment, Politics and Society from the University of Edinburgh.
What have you most enjoyed about your PhD so far?
What I have most enjoyed about my PhD so far is how my project has developed over time. My project has started with an idea which has then been developed through literature review and preliminary empirical findings.
What were some of the challenges of PhD research and how did you overcome them?
One of the challenges of my PhD project was related to the data collection. The initial plan was to select a multinational corporation as a case for the project and to conduct interviews with representatives of the company. However, due to the difficulty of gaining such access to multinational corporations, I have decided to use archival data as another important type of qualitative data.
What has your experience been transitioning from student to researcher?
As a PhD student, there is this feeling of independence. Such independence is expressed not only in terms of time management but also in terms of knowledge seeking.
Why did you choose King's Business School?
I chose King's Business School not only because it is the business school of one of the top universities in the world, King's College London, but also because King's Business School offers the opportunity to work with world-class faculty members who are experts in their research areas. The PhD programme at King's Business School provides all the conditions that are necessary for an excellent research environment.
What do you like most about studying London? Has it provided you with more opportunities?
The presence of top universities in London offers a great opportunity for academic collaboration. London also provides the opportunity to meet people from different cultures.
What are your career aspirations? How has your time at King's Business School influenced your thinking?
My experience at King's Business School has reinforced my interest in having an academic career in the business school of a world-class university.
What advice would you give to those looking to study for a PhD in your subject?
It is important to choose a research topic that you are interested in so that you would formulate a research question that you would be eager to address in your PhD project.