12 November 2019
The Arts & Humanities Research Institute is delighted to announce Dr Jessica Rapson as Associate Director
Dr Rapson joins the AHRI team to work on the research theme Engaging Memory which seeks to explore memory studies beyond the arts, humanities and social sciences.
Image credit: Kate McMillan
In early 2019, the AHRI launched its Associate Director scheme to surface and fund innovative themes for interdisciplinary and socially engaged research. Targeted at Early Career Researchers, the scheme also looked to provide development in academic leadership through mentorship from AHRI Director, Professor Anna Reading.
Dr Jessica Rapson (Senior Lecturer in Cultural and Creative Industries) was successful in the call and has been provided with a grant of £4,000 to lead the Engaging Memory research theme, comprised of four sub-themes:
Memory and neurodiversity, addressing the ways that different kinds of neurological divergence and its representation within culture challenge established conceptual frameworks within memory studies
Memory and arts practice, exploring the vital role that the cultural sector plays in examining histories and broadening futures of culture and memory work
Memory and social justice, investigating the connections between memory, activism and social justice
Memory and environmental change, connecting memory studies with the environmental humanities, through developing an oral history archive on memories of weather and sense of place
The first event relating to the project will be a symposium on 30 January 2020 which will explore the interconnections between concepts such as the Anthropocene, Climate Change, Memory, Feminism and Art.


Professor Anna Reading, Director of the AHRI: "'I am thrilled that the newly created Associate Director role for the AHRI will allow for an emergent research leader to seed and grow with a small team an interdisciplinary and socially engaged research theme. We had lots of very strong applications on themes ranging from the water to Ireland and I am delighted that Dr Jessica Rapson and her team was appointed to lead with their theme 'Engaging Memory".


Dr Jessica Rapson, Associate Director: "I hope that the Engaging Memory project will start new conversations between academics from different disciplines, leading to future inter-faculty research collaborations."

If you would like further information about the Engaging Memory project and the AHRI, please see the website, follow the Institute on Twitter or sign up to our newsletter.
In this story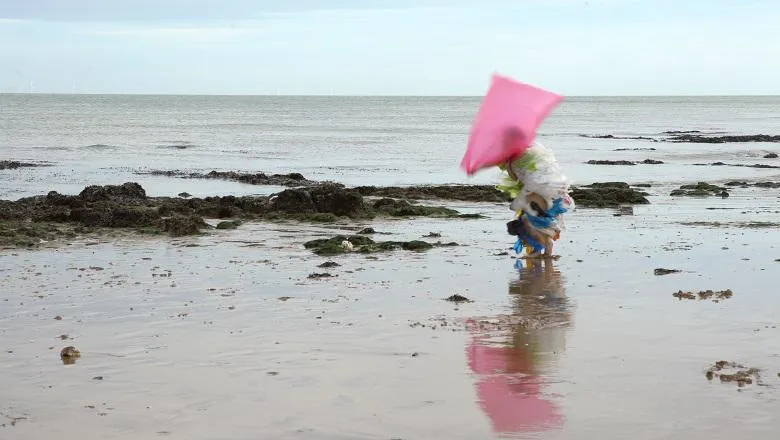 The Lost Girl is a film by Kate McMillan centred around the fictional character of a cave-dwelling girl.