05 March 2020
Alumni recognised in New Years Honours 2020
Did you go to university with one of the 16 alumni honoured by the Queen?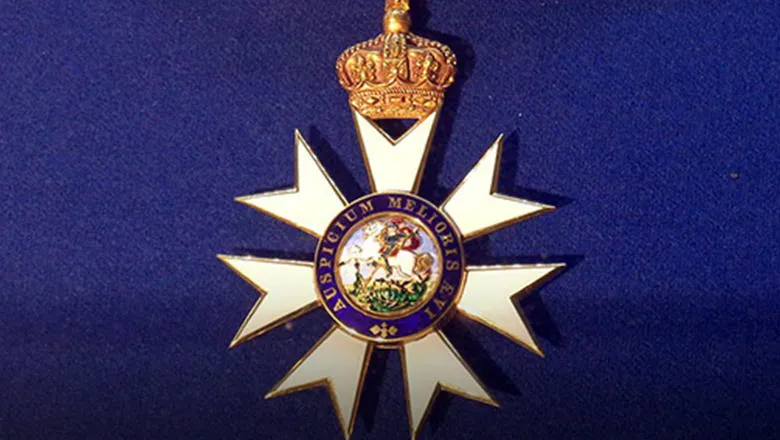 Each year the New Year Honours list seeks to reward individuals for exceptional achievement or service. This year, alongside such famous names as Sir Elton John and cricketer Ben Stokes OBE, King's is delighted that 16 of our alumni have been recognised. Drawn from across the university, they have been honoured for their services in a diverse range of fields, from music to medical research and from foreign policy to community development. Congratulations to all those listed below for their phenomenal achievements.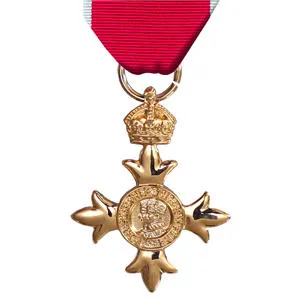 Full list of honoured alumni
Michael Llamas (LLM, 1989), Companion of the Order of St Michael and St George for services to Gibraltar. Mr Llamas, who heads the Gibraltar Government's Law Offices, has played a key role in advising the government during the Brexit negotiations, participating directly in negotiations with the UK and Spanish governments.


John Tucknott (MA International Studies, 2007), Companion of the Order of St Michael and St George for services to British foreign policy. Mr Tucknott is British Deputy Ambassador to Iraq.


Clara Swinson, Companion of the Order of Bath for services to healthcare policy. Ms Swinson is Director General of Global and Public Health in the Department for Health.


Dr Saker Nusseibeh (History, 1982), CBE for services to responsible business and to the financial sector. As chief executive of Hermes investment, Dr Nusseibeh runs the BT investment fund. In the wake of the 2009 financial crisis, he also founded the 300 Club, a group of leading investment professionals from across the globe who seek to raise uncomfortable and fundamental questions about the very foundations of the investment industry and investing.


Damian Parmentar (MA International Security and Strategy, 2014), CBE for services to defence. Mr Parmentar is Chief of Staff to the Secretary of State for Defence.


Professor John Pickard (Medicine 1971), CBE for services to neurosciences, neurosurgery and research for patients with complex neurological disorders. A former president of the Society of British Neurological Surgeons, Pickard's research focuses on advancing the care of patients with acute brain injury, hydrocephalus and prolonged disorders of consciousness.


Errollyn Wallen (MMus, 1983), CBE for services to music. Ms Wallen was the first black woman to have a work performed at The Proms.


Professor Nicholas Woodhouse (Mathematics, 1974), CBE for services to mathematics. Professor Woodhouse's research focusses on the intersections between physics and mathematics.


Professor Abdel Babiker (Mathematics, 1967), OBE for services to medical research. Professor Babiker heads up the HIV research group at the Medical Research Council Clinical Trials Unit.


Carolyn Fox (MSc Advancing Professional Healthcare Practice, 2003), OBE for services to nursing. Miss Fox is Chief Nurse at the University Hospitals of Leicester NHS Trust.


Kwai Hong Ip (Law, 1991), OBE for services to international criminal justice. Mr Ip is Deputy Specialist Prosecutor at the Specialist Prosecutor's Office before the Kosovo Specialist Chambers, The Hague.


Struan MacDonald (MA War Studies, 1987), OBE for services to defence. Mr MacDonald is Assistant Head, Russia and Central Asia at the Directorate of Euro-Atlantic Security Policy.


Timothy Marlow (History, 1984), OBE for services to the arts. The British writer, broadcaster and art historian has been serving as Artistic Director of the Royal Academy of Arts in London since 2014. In 2019, he was appointed as the new chief executive and director of London's Design Museum.


Dr Ramesh Pattni (QEC, Biochemistry and Physiology, 1975), OBE for services to interfaith relations and the Hindu community in the UK. Amongst other roles, Dr Pattni is Chair of Interfaith Committee for the Hindu Forum of Britain and Co-chair of the Hindu Christian Forum. He is currently pursuing a DPhil in the psychology of Yoga.


Hannah Yusuf-George (MA Eighteenth-Century Studies, 2011), OBE for public service. Ms Yusuf-George is Deputy Director, Customs and Borders, Department for Exiting the EU.


Dhruv Chhatralia (Law, 2006), BEM for voluntary service to Hinduism and developing young people. Mr Chhatralia speaks regularly on the Bhagavad Gita and in 2019 became one of two British Indians to recite the Hindu holy text in the House of Commons for the first time.


Dr Jocelyn Jonston AKC (Civil Engineering, 1970), BEM for services to the community in Aldershot, Hampshire and Elstead, Surrey.