13 February 2023
Alumni share advice and insights at networking event
A group of alumni from the School of Politics and Economics offered their advice and insights to current students at a special networking event.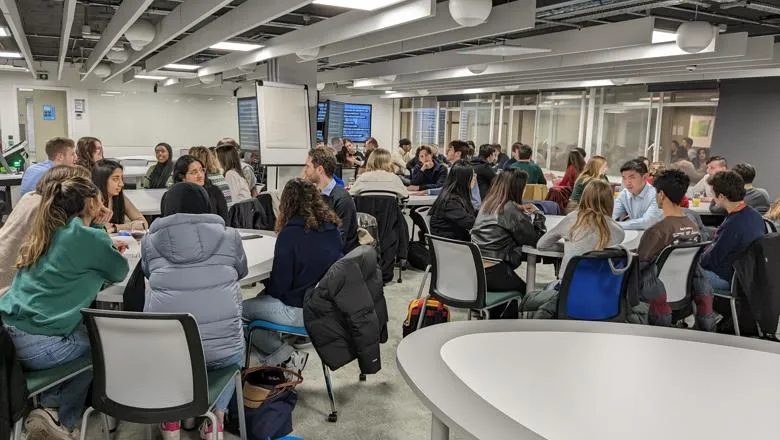 Hosted by the school on 31 January, the networking event saw a group of seven former scholars meet with students to discuss their career paths and education while offering their advice on everything from professional to personal development.
The event was attended by more than 50 current students who were given the chance to meet and chat with the alumni in short, 10-minute sessions before an informal networking session with all alumni took place at the end of the evening.
Since graduating from King's, the group of alumni have moved into diverse careers, including the legal profession, the civil service, data analysis, the NHS, and consultancy.
The school plans to run further alumni networking sessions later in the academic year.