15 November 2015
Andy Fry has won the Lewis Lockwood award
Andy Fry has won the Lewis Lockwood award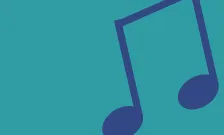 Music Note
Andy Fry has won the Lewis Lockwood award from the American Musicological Society, an award "honouring a musicological book of exceptional merit published during the previous year (2015)", for Paris Blues: African American Music and French Popular Culture.
The Lewis Lockwood Award honors each year a musicological book of exceptional merit published during the previous year in any language and in any country by a scholar in the early stages of his or her career.
This study upends our conventional views of jazz and race in 20th-century France. Engaging with previous scholarship, Fry exposes several long-held myths, offering a more nuanced picture of French jazz reception, and provides much new information about the early Revues negres; the legacies of Josephine Baker, Sidney Bechet, and Django Reinhardt; the position of jazz during the German occupation; and the writings of French critics after the war.

Fry never shies away from expressing his opinions, but states them clearly and defends them eloquently. His erudition, while always apparent, is lightly worn, and one senses a genuine effort to serve the real human story, rather than any particular agenda of his own, whether political or cultural.

The committee, in sum, judges Andy Fry's Paris Blues to be an outstanding volume, offering important ideas and exemplary research—a strong stimulus for future work.
Award presentation, Lockwood Committee Chair, Professor Susan Parisi (University of Illinois at Urbana-Champaign)
The American Musicological Society was founded in 1934 as a non-profit organization to advance "research in the various fields of music as a branch of learning and scholarship." In 1951 the Society became a constituent member of the American Council of Learned Societies. At present, 3,300 individual members and 1,200 institutional subscribers from forty nations are on the rolls of the Society.
Previous winners have included David Trippett, Vanessa Agnew, Kate Van Order and Marc Perlman. 
In this story