15 September 2020
Antisemitism amongst British voters in decline, according to new analysis
New analysis of survey data collected by Dr Daniel Allington suggests that overall antisemitism declined among ordinary voters from 2019-2020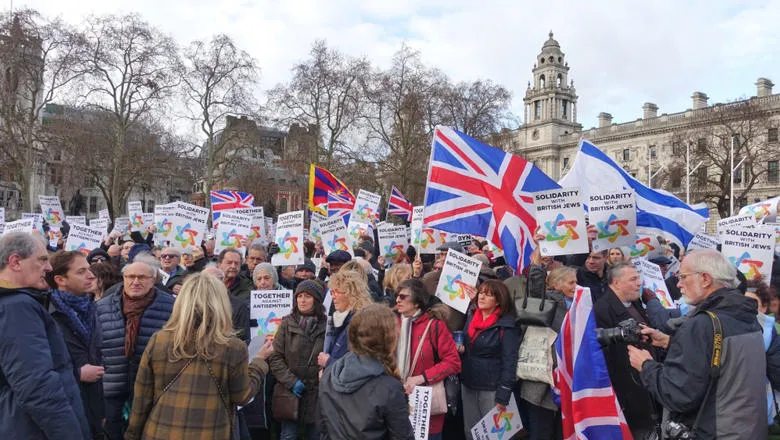 Levels of Judeophobic antisemitism appeared generally higher amongst Conservative Party voters
New analysis of survey data collected between 2016-2020 by Dr Daniel Allington suggests that overall antisemitism declined among ordinary voters from 2019-2020.
Levels of Judeophobic antisemitism, defined as antisemitism in relation to Jews identified as Jews, peaked amongst Labour party voters in 2018 according to new analysis from Dr Daniel Allington, Senior Lecturer in Social and Cultural Artificial Intelligence at King's College London.
Levels of Judeophobic antisemitism appeared generally higher amongst Conservative Party voters, which Dr Allington attributed to the form of antisemitism being measured being more strongly associated with the political right than with the political left.
Amongst Liberal Democrat voters there was a steady fall across the period, the research shows.
Commenting on the more recent declines, Dr Allington said: "Intensive public discussion of antisemitism arising from the Labour Party's antisemitism crisis and from the Pittsburgh synagogue shooting, which took place in October of that year, may well have played a role in discrediting antisemitic ideas, or in prompting members of the public to reflect on and potentially abandon certain prejudices.
"From March to June 2018, Jewish communal organisations called a series of demonstrations against antisemitism, which forced the issue onto national television. And in September 2018, the Labour Party adopted the IHRA definition of antisemitism, which may thenceforth have acted as a brake on the dissemination of antisemitic ideas (especially on social media)."
Dr Allington conducted the longitudinal analysis of changes in Judeophobic antisemitism based on survey data collected by YouGov for Campaign Against Antisemitism.
The data analysed responses from the Conservative, Labour and Liberal Democrat parties, alongside a fourth aggregated category of parties with smaller overall vote share such as the Green Party, Plaid Cymru, Scottish National Party, Brexit Party and UKIP.
The study analysed survey responses to seven Judeophobic antisemitic statements, with which respondents could agree or disagree. Overall, mean numbers of Judeophobic statements agreed with fell among Labour voters from 2018 to 2019, and amongst all four voter groups between 2019 and 2020.
In this story