12 June 2023
At the Ageing and Spirituality conference, University of Waterloo, Canada
Olivia Luijnenburg presented her Gallery of Spiritualities at the conference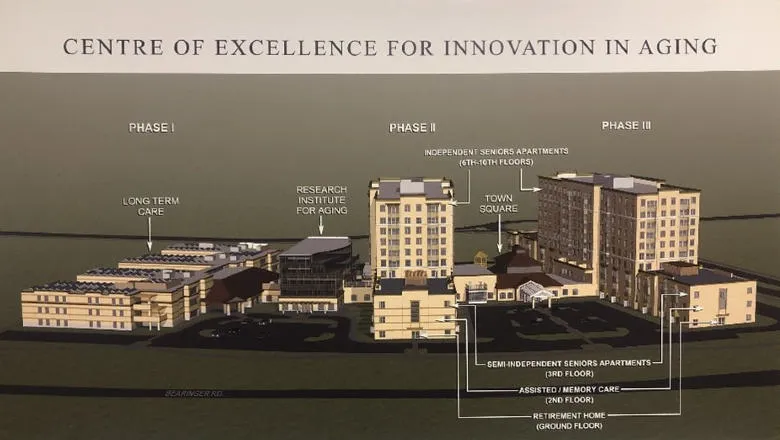 From 4-7 of June, the 10th International Conference on Ageing and Spirituality was held at the University of Waterloo in Canada and attended by Unit member Olivia Luijnenburg. The conference began with keynote speaker Dr Ellen Idler (Samuel Candler Dobbs Professor of Sociology at Emory College of Arts and Sciences) who has worked as a quantitative researcher on religion in older age for more than three decades. Through mostly statistical evidence she illustrated the positive influence religion and religious attendance can have on the health of people in old age.
A field trip in the afternoon was organised to visit the Centre of Excellence for Innovation in Aging, an aging research centre that is housed within a Long-Term Care facility. This centre aims to increase involvement in research activities that focus on promoting and improving the social, emotional and physical well-being of seniors, to foster relationships with researchers, stakeholders, and members of the community, and to promote and support the translation and transfer of research outcomes, new knowledge and innovation for the betterment of the ageing population (https://agingresearch.ca). We were invited to look around this big complex, consisting of several different buildings, including independent seniors' apartments, a long-term care facility and a research institute. All these buildings are connected by one long hallway called the 'high street' as seen in the picture above. We were invited to see the research institute and some of the work that is conducted there, what the independent living apartments looked like, and had dinner on the top floor with a few residents overlooking the city of Waterloo.
The second day of the conference started with Kathryn Mannix (a palliative care consultant and author) presenting her work on Talking about Dying. Demystifying what really happens when someone dies is her mission and she presented powerful stories about how to talk about dying with families and in care settings. Another keynote this day was given by Susan McFadden (Professor Emerita of Psychology at the University of Wisconsin) discussing dementia and faith communities and the importance of hope and joy. The final day of the conference started with a personal statement from Kathy Absolon (Professor in the Indigenous Field of Study at Wilfrid Laurier University) and her experiences and learning about the lifespan from growing up in Canada being part of the indigenous Anishinaabe community. The conference had delegates from all over the world, including care practitioners, people with lived experience, and university researchers. Olivia presented her Gallery of Spiritualities, exhibiting it in the dining hall.
In this story