08 May 2018
Athena SWAN Bronze Award for Informatics
The Department of Informatics is pleased to announce that it has been awarded an Athena SWAN Bronze Award. Athena SWAN is a UK charter that recognises the advancement of gender equality in higher education and research. To gain this award, the Department went through a rigorous self-assessment process in order to identify the particular challenges we face and constructed an extensive action plan to address these challenges. You can read more about the work we are doing to advance gender equality, and view our Athena SWAN application and action plan, on our Women in Science pages.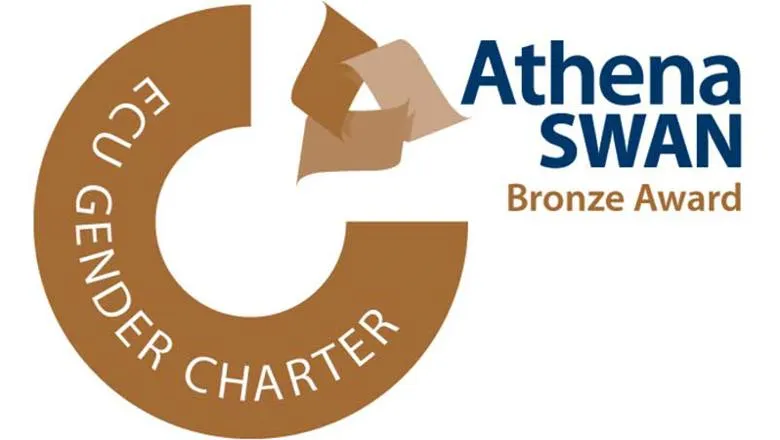 Athena Swan Bronze Award
Dr Elizabeth Black, Senior Lecturer and Chair of the Department of Informatics Diversity and Inclusion Committee, said `Going through the Athena SWAN self-assessment process gives an important opportunity to reflect on the way we do things. Although the focus is on gender equality, this has been a catalyst to more broadly consider the culture and ways of working within the Department, and the actions we're taking aim to ensure these are fair and inclusive. This will benefit all members of the Department, not only women. We're making good progress with our action plan and I'm excited about the positive changes ahead.'
The Head of Informatics, Professor Luc Moreau, said `I am delighted that Informatics has been awarded an Athena SWAN Bronze Award. Ensuring an inclusive and supportive working and learning environment is a key part of the Department's strategy and this award recognises the commitment of Informatics staff to achieving this. Since joining the Department in August 2017, one of my priorities has been to reshape the governance of the Department to support its ongoing growth, and this has provided an important opportunity to embed diversity and inclusion principles in the way the Department functions. We are already seeing the impact of some of these changes, with a large increase in the proportion of leadership roles in the Department held by women.'
Please see our webpages to find out more about the work the Department of Informatics is doing towards gender equality, and around diversity and inclusionmore generally.
In this story