21 January 2020
Baroness Warsi and Shami Chakrabarti speak at King's for Migration Museum Annual Lecture
Baroness Warsi and Shami Chakrabarti at King's College London for the Migration Museum's Annual Lecture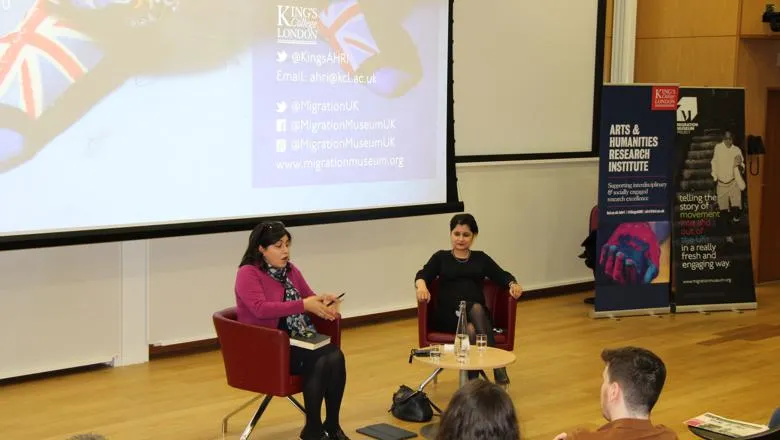 Photo: Ana-Maria Militaru
Baroness Warsi and Shami Chakrabarti spoke about migration, diversity and ideas on the British nation in 2020 at King's College London for the Migration Museum's Annual Lecture on Tuesday night.
The event marked the start of a residency for the Museum at King's Arts and Humanities Research Institute (AHRI) which will see 50 researchers and research students working on the theme of migration over the next six months.  The initiative aims to build research, teaching and volunteering links with non-academic organisations to serve the communities around King's.
Former Tory party chair Baroness Warsi, who served in David Cameron's cabinet and was the first Muslim to have such a post, posed four questions to the audience:
Whose country is Britain? Which migrants are/were acceptable, and which are not? Who has the right to belong and why are the children of migrants always told to be grateful?
Migration is about stories - stories that recount, recall, relive the experiences of those that have experienced migration.

Baroness Warsi 
"Diversity is more than skin deep. Diversity is about having a difference of opinions - we're on a journey and our values are evolving. Diversity consistently challenges you to change."
Baroness Warsi also talked about the slow de-humanisation of the British Muslim community during the lecture that was chaired by Shami Chakrabarti, a colleague of Baroness Warsi's in the House of Lords, though politically on opposing benches.
Professor Anna Reading, Director of the AHRI, whose current research includes immersive storytelling with the Migration Museum, said: "I am delighted that King's hosted the Migration Museum's Annual Lecture, and is entering into a collaborative residency with the museum. The Migration Museum tells stories of both immigration and emigration from the UK, encompassing personal stories of chosen and forced movement.
"With environmental crises, war and conflict, more people are needing to move within and beyond national boundaries. The museum humanises this and shows how migration is part of our history and part of all of our lives."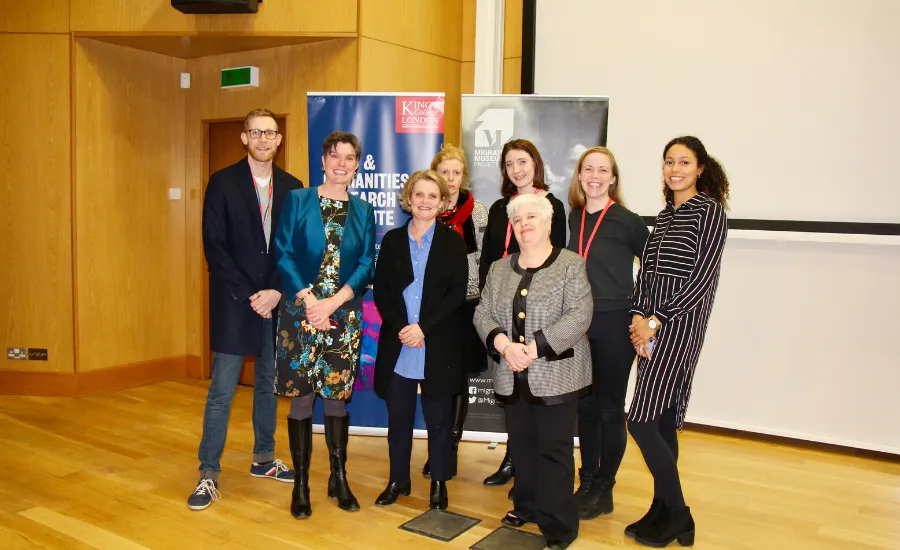 The Migration Museum is taking up a Residency organised by King's Arts and Humanities Research Institute from January-July 2020. The Museum is also opening at a new temporary venue in the heart of Lewisham Shopping Centre in February, where it will stage exhibitions, events and education workshops throughout 2020 .
Sophie Henderson, Director of the Migration Museum, said: "Having a residency with the Arts and Humanities Research Institute provides a unique opportunity for us to work with and learn from King's migration academics and students studying migration on how to tell historical and contemporary migration stories in engaging and impactful ways.
"It also means we can call on the support of researchers with museum and digital-technology expertise to help develop our engagement with audiences. In turn, we are delighted to be able to offer research and work-experience opportunities for King's researchers and students at an exciting time in our development, as we launch at a new venue in the heart of a busy shopping centre in South London and expand our knowledge-sharing network empowering museums, galleries and academic institutions across the country to connect and explore migration themes."
The Migration Museum collaborative organisational residency will be hosted by the AHRI's Reach space in the East Wing of the Surrey Buildings on the Strand.
The residency and internship will support museum curators to help develop a national network of museums working on migration and also develop a public talk on women war artists' drawings of refugees after the Second World War.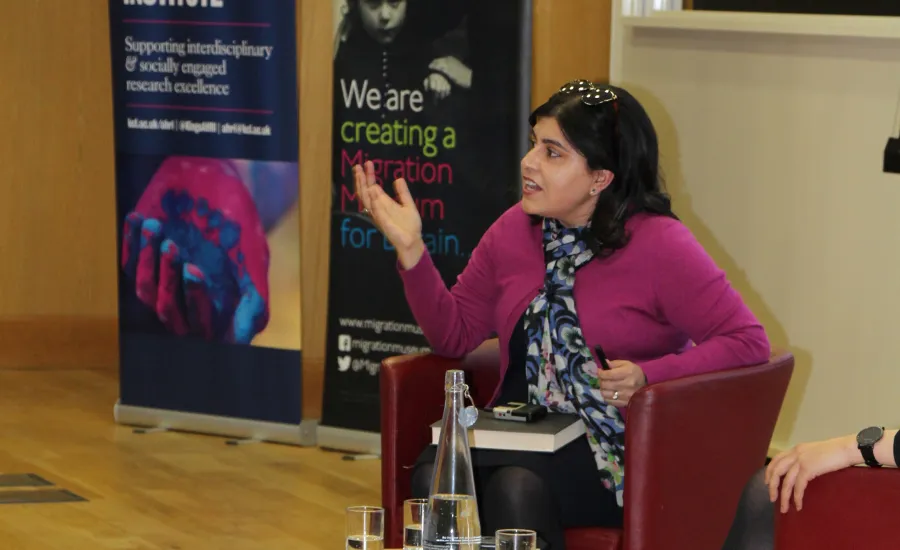 In this story