25 June 2021
BBC Bitesize 'Parents We Got You' campaign features tips on managing obsessive compulsive behaviours
The article help parents recognise the difference between normal worries and more excessive and troubling behaviour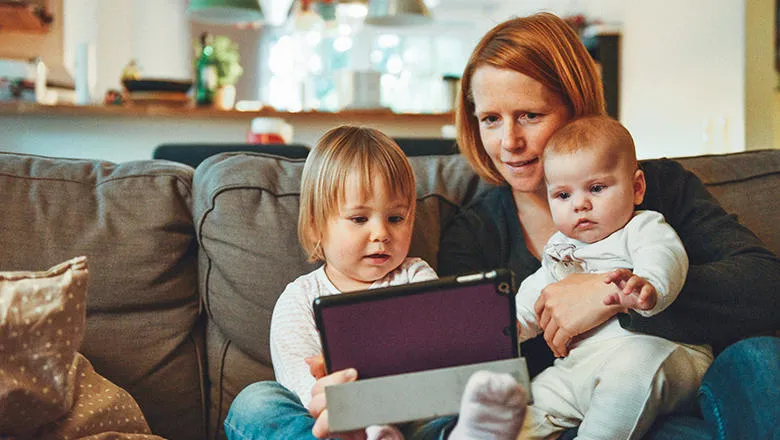 The Institute of Psychiatry, Psychology, & Neuroscience has worked with Dr Amita Jassi and Dr Bruce Clarke of South London and Maudsley NHS Foundation Trust to put together an article helping parents with school age children with their mental health.
The article 'How to help your child deal with obsessive compulsive behaviours' aims to help parents recognise the difference between normal worries and more excessive and troubling behaviour. It has now been included in BBC Bitesize's Parents We Got You campaign, which for the first week is focussed on providing mental health support for parents of primary and secondary aged children.
The article breaks down helping parents with symptoms of obsessive behaviour into five steps:
Notice the worries and behaviours by observing whether children are more anxious than usual, or are they asking you and others repeated questions about their worries
Speak to your child and enable an open conversation to ensure children feel understood and that they do not feel they are doing anything 'wrong'.
Decide to tackle it together
Come up with an action plan so everyone in the family knows what is happening and so your child is clear about what they have signed up to.
Let your child know anxiety lessens over time - perhaps by sharing experiences where you have faced your own fears and when you have experienced anxiety that eventually went away.
Professor Andrea Danese, Professor of Child & Adolescent Psychiatry at King's IoPPN, has also contributed to the BBC Bitesize Parents Toolkit with an article looking at how to boost positivity for you family at home.
As part of the IoPPN's ongoing efforts to create engaging, evidence based tools for children, Professor Danese is also working on Keep Cool, a series of educational videos designed to help young people learn about and cope with strong emotions. The films have so far covered the topics of anxiety and sadness and have been designed to help young people process these sometimes difficult emotions in a manageable way.
The news also comes ahead of the much anticipated ground-breaking event on June 30th for the new Pears Maudsley Centre for Children and Young People which is due to open at the Maudsley Hospital in 2023. The Centre, which has been co-designed by current service users and their families, will be a world-leading centre for children and young people's mental health in London.
Currently, around half of adult mental health conditions begin by the time a child reaches 14, rising to 75% by the age of 24. Young people with conduct disorders are twice as likely to leave school without any qualifications, three times more likely to become a teenage parent, four times more likely to become dependent on drugs and 20 times more likely to end up in prison.
For more information, please contact Patrick O'Brien (Senior Media Officer)
In this story