03 November 2021
BBC offers insights into life as a journalist at student workshop
A group of students from the School of Politics and Economics enjoyed unique insights into life as a BBC journalist as part of special workshop.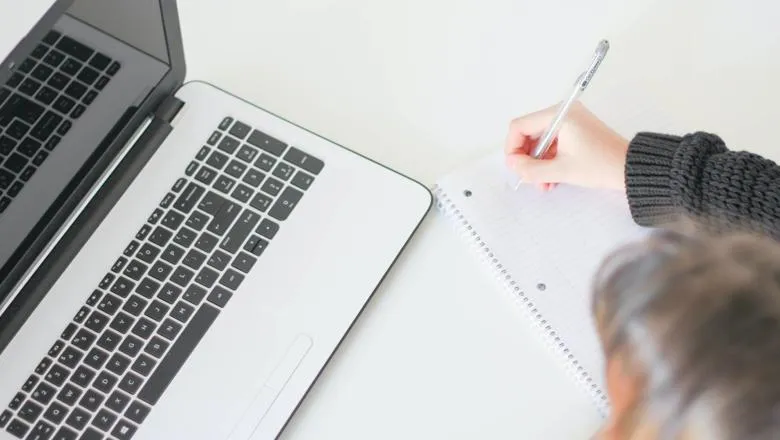 The BBC Monitoring workshop took place in October. Picture: J KELLY BRITO/UNSPLASH
Six students were selected from more than 30 applicants to attend a series of seminars organised by BBC Monitoring and featuring working journalists.
Across seven sessions spread over two days, the students were able to sit-in on an editorial meeting, listen to journalists from international and domestic news teams, and enjoy an overview of the organisation.
One of those to attend was Yana Stoykova, who said the workshop had introduced her to a profession she knew little about and allowed her to learn more about what is required to work in media.
Yana said: "Perhaps the most useful lesson from the workshop for me was that media work requires so much more knowledge and expertise now than it did before.
"Media content no longer spreads on traditional media like newspapers, TV, or radio, but rather relies heavily on social media apps. This is why it is important to know what kinds of platforms exist out there and how they work."
Another attendee, Thanaporn Prayoonrat said: "BBC monitoring has widened my vision of the journalism industry. The experience allows me to understand the challenges and excitement of being a global news reporter. I was particularly interested in the morning meeting which included reporters from different parts of the world. I was truly surprised by the diversity of voice within the organisation."
The School of Politics and Economics has developed a new partnership with BBC Monitoring, giving students access to the most up-to-date, in depth information from the BBC, including in BBC Monitoring focuses their resources primarily in the following areas: International relations, terrorism, political science, war studies, and journalism.
Countries and regions monitored as part of the service include Russia, Iran, the Middle East, north and sub-Saharan Africa, Latin America, and central Asia.
Student Marianne Maurel said of the experience: "I particularly enjoyed meeting multiple units of the BBC. Having the opportunity to see their work through different lenses gave us a grasp of all the aspects of their work, and the only negative point was the frustration of not having more time to ask more questions and discuss further with the journalists."
Economics student, Nhatapa Pattanakul, added: "I really enjoyed the virtual experience with BBC monitoring. It was very engaging and informative, and definitely gave a good glimpse of what kind of work to expect going into journalism as well as the challenges."
To access the BBC Monitoring resources, students can log in using a KCL e-mail address through the process below. Access to BBC Monitoring is limited to 500 students and will be offered on a first-come, first-served basis.
How to log in:
Go to the BBC Monitoring website
Click on "log in" (top right)
Log in using your King's e-mail address
This should take you to the standard King's log-in page where you log in again using your King's password