23 November 2018
Best Paper award for new Lecturer in Informatics
A group of academics including Dr Petr Slovak, Lecturer in the Department of Informatics from January 2019, has received the Best Paper award at the Conference on Computer-Supported Cooperative Work and Social Computing, one of only 11 papers out of 722 to do so.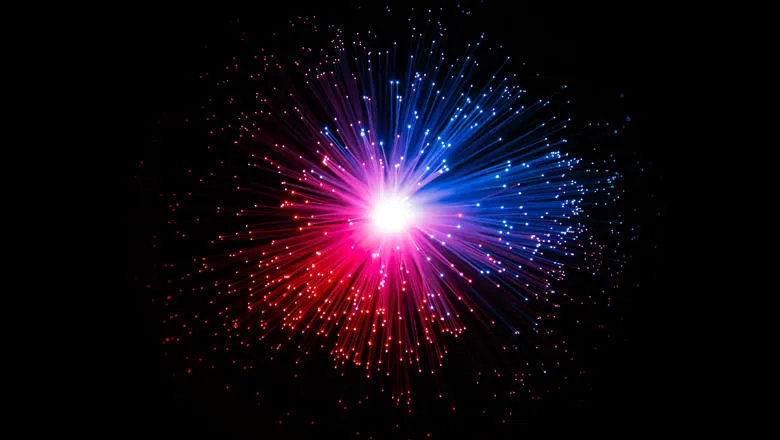 Blue and pink fibre optics
The team have developed a small, inexpensive 'social-assistive robot' that provides mental health self-regulation support to children and their families. This work outlines an entirely new model of delivering mental health interventions by allowing the child to be supported directly when they are anxious, sad, or stressed, rather than having to rely on in-person training for parents with the expectation that they then teach their child. 
Self-regulation skills are associated with crucial life outcomes — such as how wealthy and healthy you are, or whether you end up in prison — with similar correlation sizes as those shown for IQ or your socio-economic status. Moreover, children who are good at these skills early on have a much smaller likelihood of developing mental health conditions later in life, including depression, anxiety, or conduct disorders.
This work has further importance within the wider landscape of mental health interventions, where the emphasis on preventative approaches is currently surging both across academia and policy. For example, a recent Mental Health Policy Commission report in the UK argues that 'without a concerted focus on prevention and early response, meeting demand for young people's mental health services by scaling-up existing provision would require an extra 23,800 staff at a cost of £1.77 billion — which is clearly unrealistic in terms of funding and recruitment.'
The new model of `situated interventions' envisioned by this work could potentially lead to an innovative prevention intervention platform supporting other similarly important social competencies. In contrast to existing programmes, relying on in-person training, the platform would provide contextualised support that is embedded in everyday life needs while lowering the cost and extending the reach of current intervention programmes. 
The team described technology-enabled prevention intervention as an exciting new area, which not only poses interesting research problems, but can also have immediate impact on the wellbeing of many people. They cited the example of a non-profit organisation they collaborate with for this project reaching more than 30% of US schools (around 8 million children) with their social emotional learning programme. Even a small improvements on these scales can then lead to large social benefits. 

Read the paper
In this story