24 November 2022
Big issues on the agenda as students visit parliament
Reforming the House of Lords and Scottish independence were some of the big political issues up for discussion as a group of students from the School of Politics and Economics visited the Houses of Parliament.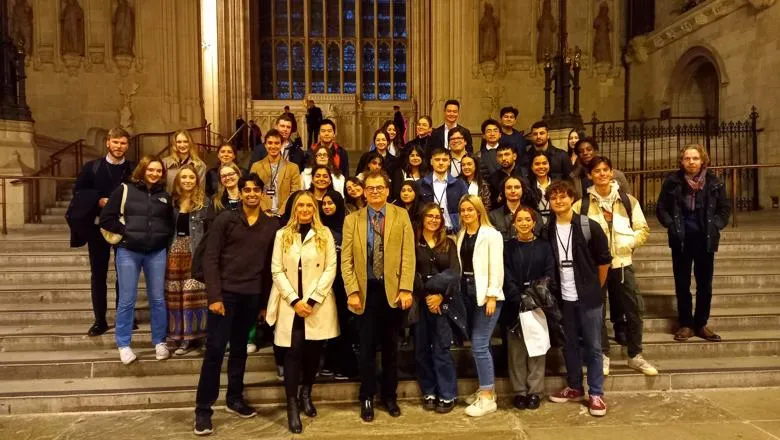 Students from the School of Politics and Economics were invited to the Houses of Parliament. Picture: SPE
More than 40 students studying undergraduate British Politics modules were invited to Westminster on 23 November for a trip to parliament and an opportunity to meet a group of MPs and peers.
The tour was hosted by MP Maria Miller (Con) who also appeared on a panel with Lord Philip Norton (Con), Kirsty Blackman MP (SNP), Alistair Carmichael MP (Lib Dem), Charlotte Nichols MP (Lab), Ben Lake MP (Plaid Cymru), Baroness Susan Garden (Lib Dem) and Daniel Zeichner MP (Labour).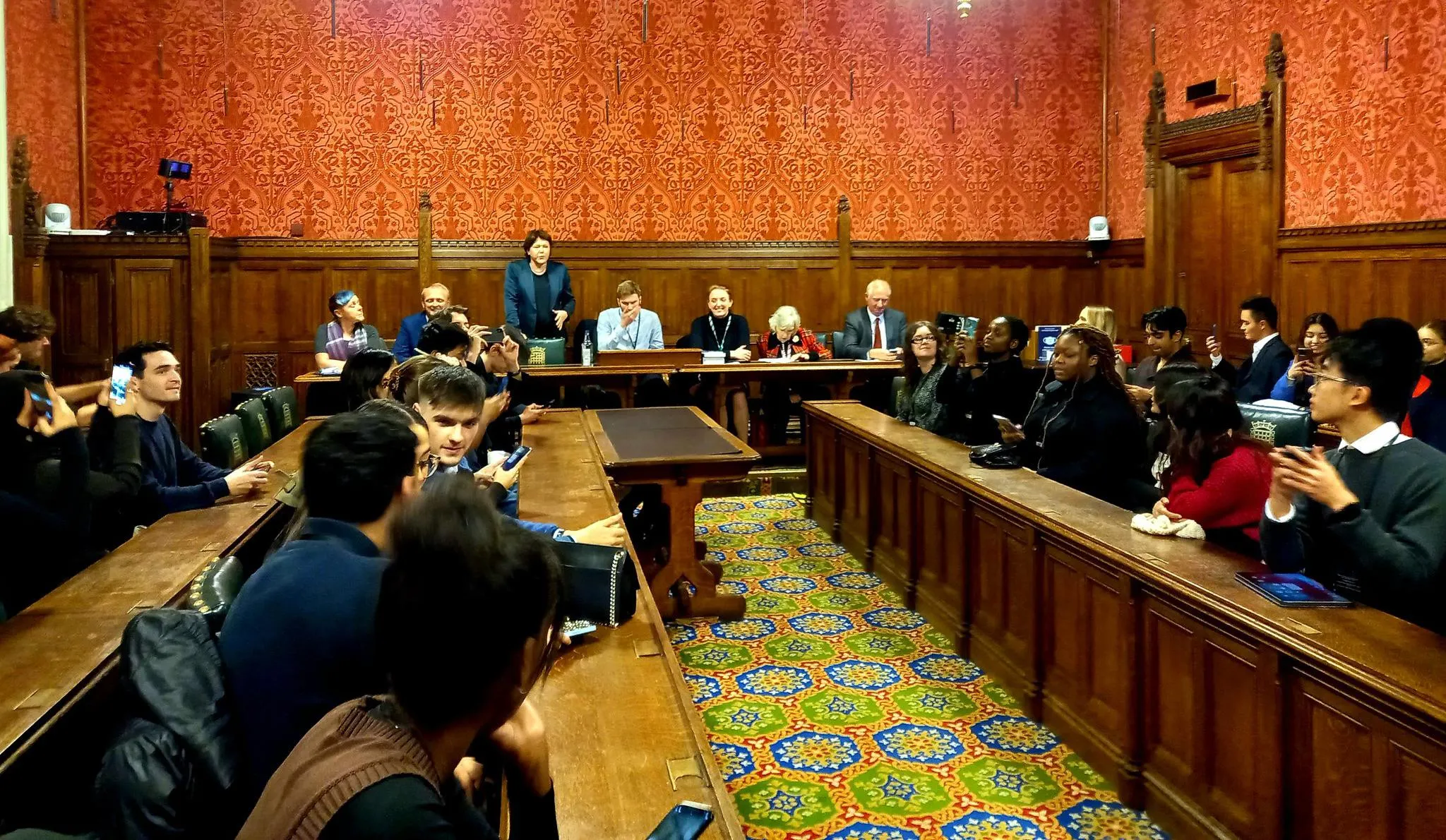 A question and answer session took place in one of the parliamentary committee rooms. Picture: SPE
The students, from both the Department of Political Economy and the Department of European and International Studies, quizzed the panellists about topics including: reforming the House of Lords, Prime Minister's questions, the role of the media in British politics, the careers and backgrounds of MPs, MPs' pay and staffing conditions, and Scottish independence.
Dr Mitya Pearson chaired the discussion panel and was joined for the occasion by academics Professor Peter John, Dr Isabelle Hertner, Connie Woollen and Petr Svoren.
In this story