04 December 2017
Bill Luckhurst awarded Lifetime Achievement Award
The Faculty of Natural & Mathematical Sciences would like to congratulate Bill Luckhurst, Senior Research Technician, Department of Physics on receiving a Lifetime Achievement Award from the Principal of King's College London.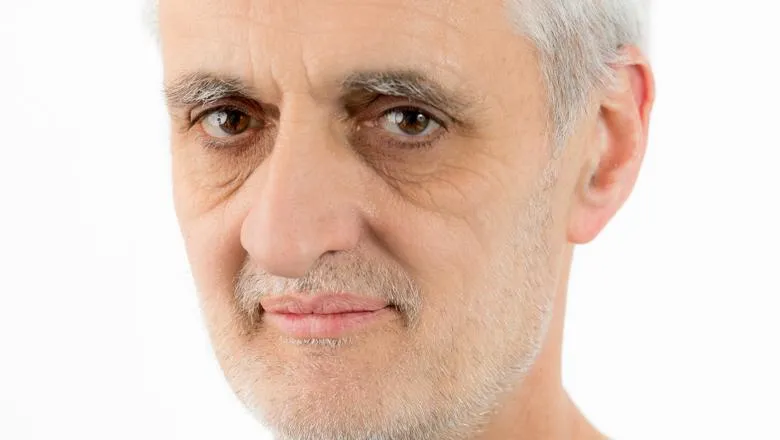 Bill Luckhurst
Professor Michael Luck, Executive Dean of the Faculty, said: 'Bill has been at King's for 40 years and was described [at the awards ceremony] as an unsung hero and mentor to many, who works hard in the background to keep the cogs of the machine turning. We are, indeed, very lucky to have him with us in NMS.'
During Bill's career at King's the Department of Physics has gone through periods of change and rapid growth which has placed a lot of demands on research labs and technical support. Bill has been a pivotal force in managing that growth and ensuring that vital work is carried out in a timely and organised fashion. He has been described as incredibly engaged, enthusiastic and as the lynchpin of the research that goes on in the department. In addition, he has set up a small research facility which he runs, become involved in management and recruiting and in monitoring finances. His job continues to grow and develop and his contribution is seen to go well beyond maintenance of equipment and the daily running of research labs.
Bill was nominated by Dr Paul Le Long, Departmental Manager for the Department of Physics:
'I nominated him because he has been an unsung hero in this department for nearly 40 years. Throughout that time he has been instrumental in keeping research labs running; there is no-one with such a depth and breadth of knowledge and he has seen generations of research students (and staff!) safely through the system. He does more than just his job; he adds a great deal of value and research in the Department has for many years depended on him.
But more than that, he has been here for nearly 40 years and one might expect him to slow down and coast a little to retirement; to rest on his laurels. But he has done the opposite, taking on more, not less, responsibility in recent years. He has taken on a leadership role, management of staff and also of mentoring a young technician so that the baton is passed on and so that the experience and expertise is not entirely lost when he does retire. I think this last point – taking on steadily more responsibility, branching out into other areas of work and providing leadership is both remarkable and admirable from someone who otherwise has nothing to prove. That energy and commitment is above all why I nominated him.'
A true role model and mentor, Bill also chose to take the Department's Research Technician, Dr Ben Blackburn, who he is training, to the awards ceremony.
Bill said: 'It was certainly a shock to find out that I had been nominated for and won the award. This was completely unexpected. I had a little time to prepare a speech but was somewhat nervous when it came to the delivery at the end of the awards ceremony.
Since then it has been so nice to have received so many kind messages from colleagues across the Faculty. After nearly four decades at King's I still find there are plenty of interesting challenges within the Department of Physics and Faculty, enough to keep me active and busy for many years to come.'  
In addition Dr Rivka Isaacson, Senior Lecturer, Department of Chemistry, won a Centre for Doctoral Studies Supervisory Award and the King's Maths School was awarded the prize for the most outstanding commitment to London and local communities.
Congratulations to all the nominees and winners.