29 July 2019
Bon voyage to our Chevening Fellows
Emerging leaders from India complete eight week course at King's Business School and School of Global Affairs.
Our Chevening Fellows, along with King's staff, visit the London Stock Exchange, attending the listing of a masala bond.
Talented financial services professionals from India were hosted by King's Business School and the School of Global Affairs as part of the Foreign and Commonwealth Office-funded Chevening Financial Services Leadership programme.
The eight Chevening Fellows have substantial professional experience in their fields, and serve in influential roles in organisations in both the government and private sectors. During their time at King's, they followed a programme designed to build their specialist knowledge and encourage knowledge-sharing and positive relationships between professionals in the financial sector in India and the UK.
The specially devised programme gave them the opportunity to interact with a wide range of experts and practitioners. They visited European Union institutions in Brussels and Frankfurt; met asset managers in Edinburgh, the UK's largest financial services centre after London; spoke with staff from key financial institutions including the Stock Exchange and Metals Exchange, and explored the latest thinking on green finance with the UK's  newly created Green Finance Institute
Suranjali Tandon, assistant professor with the tax research team at the National Institute of Public Finance and Policy, and Abhiranjan Gupta, Chief Investment Officer at HDFC ERGO General Insurance Company shared some thoughts on their experience as Chevening Fellows. 
Do you see any parallels in India to the way that we in the UK are grappling with issues like the growth of fintech and multinational taxation?
ST: I think the UK responds more swiftly, in many cases. For example, we spoke a lot about fintech and cryptoassets and there seems to be a concerted effort to address these issues, whereas in India, we're one step behind. On taxation though, I think we are equals with the UK – or even ahead – in how we are dealing with some very complex issues.
AG: I was really interested in the 'sandbox' approach that the Financial Conduct Authority takes to fintech, and how they are trying to create an ecosystem that encourages innovation. The 'sandbox' lets businesses test innovative propositions 'live' in the market, but in a controlled way. I think we will be looking at how these approaches have worked.
You have visited the UK we prepare for Brexit. What sense did you get of the change that's ahead?
ST: The impression that we got from discussions with financial services companies is that they have planned around Brexit. Laws that have been brought in by the EU won't be re-written overnight – and that gives some stability from a regulatory point of view.
AG: I don't think we will see many companies move out of London post-Brexit, and London will continue to be a hub for some industries like insurance and re-insurance.
You had a lot of time to network during your time at King's, is there anything else that you're looking forward to bringing home with you?
ST: There are a lot of people based in the UK that I've worked with remotely but have never met until this trip. Seeing them face-to-face has definitely strengthened those relationships. 
It's also great for me to get to build my own network of peers working in financial services in India outside my own area of specialisation.
AG: Besides meeting and connecting with lots of UK-based financial services industry people, we're going to become alumni of King's – which is another potential network for us.
Aside from the courses, how was the experience of London and beyond?
AG: I decided to take some trips to Inverness, the Isle of Skye, Oxford, Manchester and Stonehenge. It was great to have the chance to see all of that.
ST: I think all of us are going to take a part of London back with us. Every time we left the city, we looked forward to our return to London.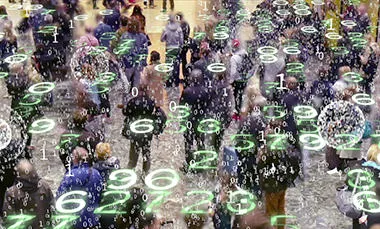 The 2019 King's Chevening Distinguished Lecture will cover the role of finance in the World Economy by Martin Wolf, CBE.