22 July 2021
Book edited by academic will offer fresh perspectives
The upcoming edition of a bestselling book features a chapter penned by a King's College London academic.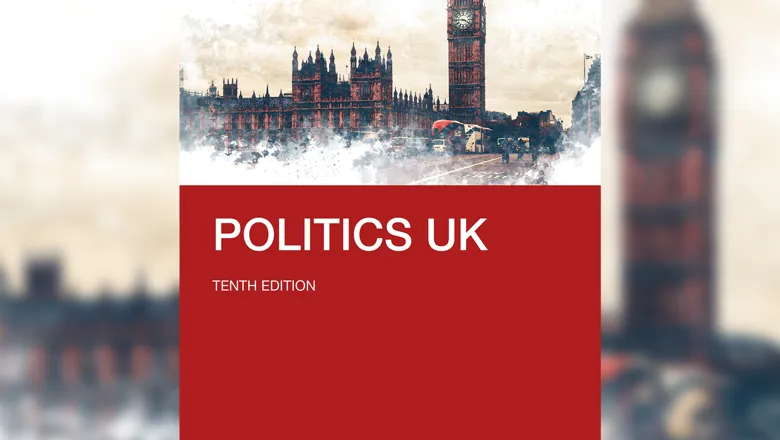 The 10th edition is released on 29 July. Picture: STOCK
The 10th edition of Politics UK is released on 29 July and includes a new chapter on 'gender and British politics' authored by Dr Isabelle Hertner, from the Department of European and International Studies (EIS).
Dr Hertner is also co-editor of the new edition with Bill Jones and Philip Norton.
Dr Hertner said: "I'd like to thank my co-editors for their tireless efforts and all the contributors to this edition. This is probably a more critical perspective on British politics than found in the previous editions and focuses especially on intersecting inequalities. I'm looking forward tremendously to the release."
Fellow EIS academic, Dr Russell Foster is also featured in the book with a chapter on 'the UK, the world, and Europe', co-authored with Oliver Daddow.
Politics UK, published by Routledge, provides an overview of the institutions and processes of British government, a grounding in British political history and an introduction to the issues and challenges facing Britain today.
The new edition offers new material covering the premiership of Boris Johnson and the national challenge of COVID-19, the end of Theresa May's premiership and the implementation of Brexit, the Labour Party's transition from Jeremy Corbyn to Keir Starmer, immigration policy and the 'hostile environment', the representation of women and LGBTQ people in British politics, 'fake news', populism and nationalism, and more.
For the first time, the book's website will also feature a number of original interviews with British politicians.
You can find out more about the book and purchase a copy here.
In this story