09 November 2022
Book examines failures of 'Remain' campaign to tackle Euroscepticism
A new book sheds lights for the first time on the UK's 'Remain' campaigners and the reasons behind their collective failure to organise and effectively challenge the Euroscepticism that fuelled Brexit.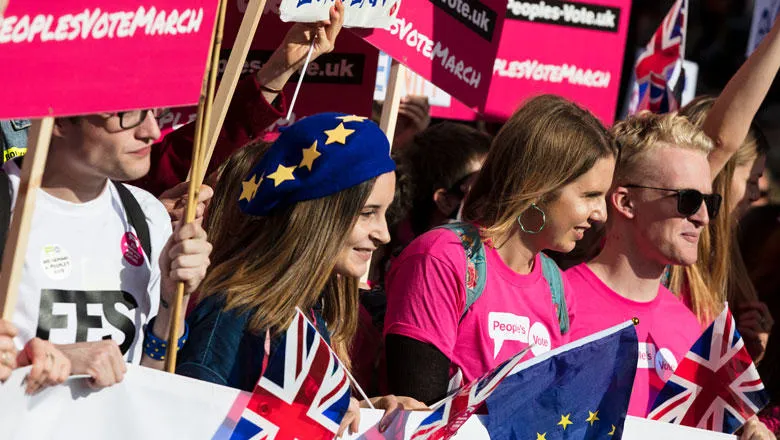 In the Failure of Remain, Professor Adam Fagan, from King's College London, and Dr Stijn Van Kessell, Queen Mary, University of London, chart the rise of the first grassroots pro-European movements in the UK as well as the lack of singular vision, poor strategies, internal divisions and ideological differences that beset their campaigns.
The book takes readers on a journey from the origins of pro-European politics in the 20th century through to the launch of anti-Brexit groups in the aftermath of the 2016 referendum, examining how and why supporters failed to prevent either the UK's departure from the European Union or effectively shape the terms of its departure.
The authors said: "The anti-Brexit movement, emerging rapidly, generally without direct linkage to political parties or national elites, appearing to gain momentum against a backdrop of several large London demonstrations but ultimately failing, is surely a phenomenon worthy of sustained and careful analysis.
"We undertook this study to discover why the anti-Brexit movement did not manage to galvanise sufficient support and influence to stop Brexit, or at least to shape the terms of the United Kingdom's departure."
The authors interviewed dozens of leading figures in pro-European campaign movements across the UK, conducted hundreds of surveys with pro-European activists and analysed countless campaign materials produced over the four-year period between the referendum and Brexit.
Read more...
You can purchase a copy of the book, published by McGill-Queen's University Press, here.
In this story