25 August 2022
Boost for citizen science
Welcoming Impetus for citizen science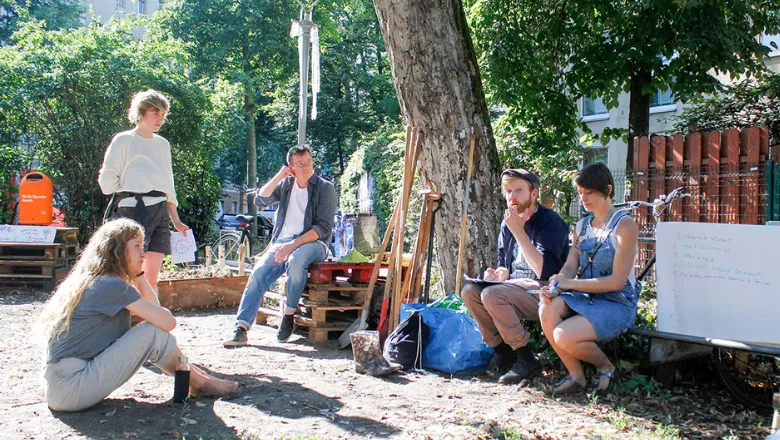 Academics based in the Department of Informatics are behind a new project that further realise the power of citizen science. 
The new project, Impetus, funded by the European Commission and UKRI, aims to fund, support and recognise outstanding citizen science projects across Europe. 
Dr Gefion Thuermer, Research Fellow in the Department of Informatics, who is the scientific and technical lead on the project, said:
"We are excited to start on this new endeavour. I cannot wait to see what amazing citizen science projects we will be working with over the next four years, and all the great things we can achieve together for sustainability in Europe."
The project follows an earlier project, Action, which has built a participatory toolkit for people wishing to engage in citizen science.
Professor Elena Simperl, Professor of Computer Science and Principal Investigator of Impetus, said:
"Citizen science holds huge potential as an impact area for a lot of research we are doing in my team and in the Department more widely. We have the opportunity to design new methods and tools for crowdsourced data collection, curation, and analysis, which lead to environmental datasets that can easily compete in quality and costs with existing ones that are produced by more traditional science outlets or public authorities. A second timely area of research for us is data governance, with a particular focus on data justice and ethics – we want to ensure that the citizen-generated datasets are not biased towards certain areas or populations and that they do not create or amplify social and environmental inequalities."
More details of the way the project will work, its funding calls and governance are on the project page. IMPETUS will also contribute to King's research agenda by expanding our work on human-data interaction, data literacy, ethics and governance, and working with the new NMES Net Zero Centre.
In this story