06 July 2018
BRISMES 2018: Transnational Diaspora Mobilisation
Approaches for Understanding Diaspora Political Engagement in the Middle East and North Africa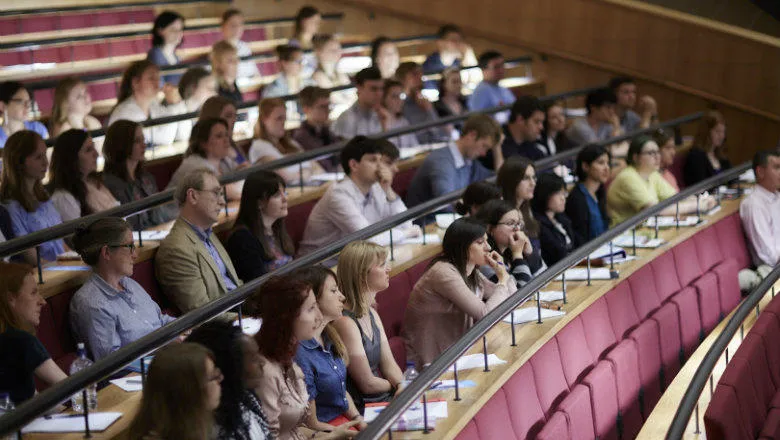 Approaches for Understanding Diaspora Political Engagement in the Middle East and North Africa
Approaches for Understanding Diaspora Political Engagement in the MENA
On Monday 25th June, during the 2018 Annual BRISMES Conference, Dr Gillian Kennedy (Leverhulme Early Career Fellow at DMES), Dana Moss (University of Pittsburgh) and Geramisos Tsourapas (University of Birmigham) presented their latest contributions to the field of diaspora studies.  
Dr Kennedy's latest work focuses on "Epidodic and Sustained Diaspora Political Mobilisation among the Egyptian Diaspora in the United Kingdom post-2011".  During her presentation, Dr Kennedy presented findings of months of interviews carried out among UK-based Egyptian diaspora organisations, in a successful attempt to develop a framework of understanding for sustained and episodic mobilisation characterising different Egyptian diasporic realities in the UK. Particularly, Dr Kennedy holds, divergence in mobilising structures are determined by factors such as the nature of the relationship with the government and institutions in the home country, elite proximity and available resources. 
Dana Moss's research analyses "Diaspora Mobilization for the Arab Spring: Incorporation, Mobility and Boundary-Spanning Transnationalism". With reference to the case studies of Libya, Yemen and Syria, Moss's work also seeks to theorise a framework to investigate how respective diaspora communities placed themselves in the midst of the unfolding events of the Arab uprisings across these three countries. 
Lastly. Geramisos Tsourapas presented a compelling comparative analysis, in long historical perspective, accounting for trajectories in diasporic engagement across Tunisia, Libya, Algeria and Egypt. Tsourapas advanced the notion of an illiberal paradox of authoritarian emigration states, which face a tension between the development benefits from emigration and the political and security risks of free-border mobility. 
The panel took place in the Franklin-Wilkins Building at our Waterloo campus.