18 March 2020
Business innovation is critical to boosting R&D
Ian Campbell
IAN CAMPBELL: Achieving the 2.4 per cent R&D funding increase must involve private sector input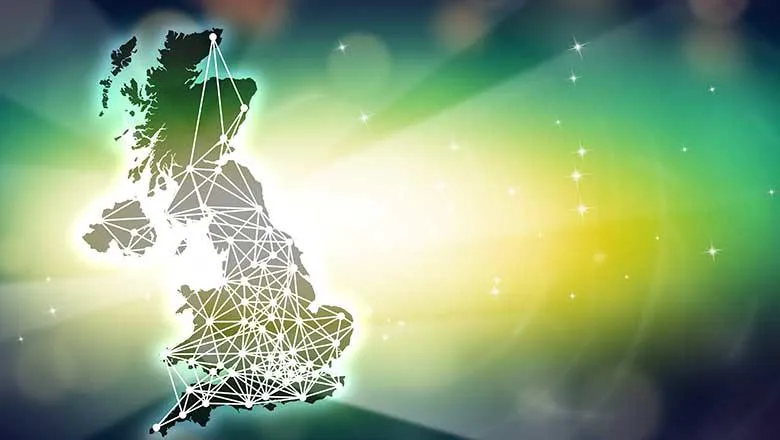 The government's ambition to double public investment in research and innovation, to drive R&D spend towards 2.4 per cent of GDP, is bold and welcome. Lord Willetts' insightful paper published with the Policy Institute at King's College London shows how it can be achieved. What counts is what is done with the increased R&D businesses invest. The role of industry and the wider private sector is critical, or the target will not be achieved and full economic impact will not be realised.
The science and innovation announcements made in the budget last week, confirms the government's commitment to this agenda, though 2.4 per cent is only the OECD average – the UK should aspire for more!
But, what is the right balance between research and innovation? How can more private sector investment in R&D be encouraged? What is the balance between UK-wide excellence and locally focussed impact?
Research and innovation is essential to increasing productivity, helping to level-up the economy, and to tackle global challenges such as achieving net-zero carbon emissions. Indeed, the only way to tackle huge issues like climate change is through innovation, with a route to impact through an effective industrial capability. To be successful the UK must engage, support, and partner with industry – attracting significant private sector investment. This will drive a virtuous circle ensuring a healthy, competitive and highly productive economy.
The majority of public sector funding on research and innovation comes through the two-year-old £7 billion organisation UKRI. There is a clear remit for government to invest in science and research, but it is critical that sustained and sustainable economic growth through innovation is delivered. UKRI is developing its strategy for the next five years where impact for the economy and society is central. As part of UKRI, Innovate UK, the UK's innovation agency, has a leadership role to incentivise business-led innovation to generate economic growth.
Innovate UK has 12 years' experience of business-led innovation, new technologies and the importance of place within the innovation ecosystem and understanding how innovative ideas are developed, refined and commercialised. Our programmes connect businesses of all sizes to partners, customers and investors that help them overcome barriers to realising the full potential of new ideas.
Investing alongside industry, Innovate UK supports in all sectors of the UK economy, enabling them to take risks, drive their growth and improve productivity. Businesses access cutting-edge facilities and expertise via Catapult centres, and through the Knowledge Transfer Network Programme, building industries of the future, such as in artificial intelligence and quantum technologies, and transforming existing industries, such as aerospace, food, and construction.
This is not a government hand-out, businesses always invest alongside Innovate UK support. In the last wave of the Challenge Fund, £1.2 billion of public investment was matched by £1.8 billion of industry co-investment. This demonstrates that industry is enthusiastic and recognises the benefits of investing in high-risk research and innovation. Significant private sector investment often follows on from our initial funding, eg the 150 companies receiving Bio-Medical Catalyst grants raised over £700 million in Venture Capital – every £1 of public grant leveraged £4 to £5 of private investment.
David Willetts highlighted Innovate UK "aligning" with the British Business Bank and Business Growth Fund ensuring that growing companies receive the support they need to scale-up. With the collaborative support of the British Business Bank our innovation loans for high-risk, late-stage projects where the market is not willing to lend, has been a huge success. The Business Growth Fund advises our scale-up programme, developed in partnership with the ScaleUp Institute. Innovate UK are also working closely with key players across the business support and finance ecosystem.
How does UKRI investment deliver impact to all parts of the UK? Innovate UK engages with innovation stakeholders throughout the UK. Most recently Innovate UK has worked with Research England (and colleagues in Scotland, Wales and Northern Ireland) to deliver the "Strength in Places" programme. Work continues with Catapult centres to ensure the value from these national assets is embedded in local economies.
International opportunities are also important – especially post-Brexit. Innovate UK supports businesses to develop international partnerships, explore export opportunities and encourage foreign direct investment. This includes helping to solve global challenges and improve export opportunities through "Official Development Assistance" programmes.
More businesses need to take the opportunity to innovate. Does Innovate UK have enough funding to support all these great ideas? No – as the Willetts paper highlights, our Smart programme, is 10 times oversubscribed. With more funding more innovative businesses can innovate and grow.
So, if you know any businesses that are looking to innovate, or should be, let them know about Innovate UK. 
Dr Ian Campbell is the Interim Executive Chair of Innovate UK.