20 March 2013
By-elections in British politics 1832-1914
Dr Paul Readman releases a new book 'By-elections in British politics 1832-1914', co-edited with T.G. Otte.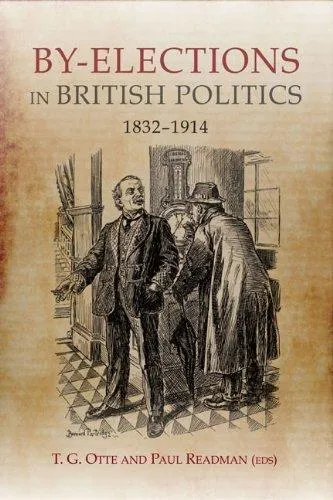 Cover of 'By-elections in British Politics 1832-1914', by T. G. Otte and Paul Readman (eds.), published by Boydell & Brewer.
Particularly timely following the tumultuous recent by-election in Eastleigh, Dr Paul Readman, Senior Lecturer in Modern British History in the Department of History, has released a new book By-elections in British politics 1832-1914, co-edited with T.G. Otte of the University of East Anglia. 
Between the 1832 Great Reform Act and the outbreak of World War One in 1914, over 2,600 by-elections took place in Britain. They were triggered by the death, retirement or resignation of sitting MPs or by the appointment of cabinet ministers and were a regular feature of Victorian and Edwardian politics. They furnished political parties and their leaders with a crucial tool for gauging and mobilising public opinion. Yet despite the prominence of by-election contests in the historical records of this period, scholars have paid relatively little attention to them. As this book shows, these elections deserve to be taken as seriously today as people took them at the time. They provided important linkages between local and national politics, between the four parts of the United Kingdom and Westminster, and between foreign and domestic affairs. They are vital to understanding the evolving electioneering machineries, the varying language of electoral contests, the traction that particular issues had with a growing and frequently volatile electorate, and the fluctuating fortunes of the political parties.
In this story