15 May 2018
Call for entries! The Estella Newsome Memorial Prize 2018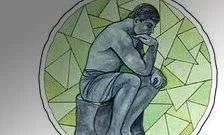 .
Following a generous gift from the Christian Campaign for Nuclear Disarmamentfrom the Estate of their member Estella Newsome, the Philosophy Department are able to offer an annual prize of £100 for an undergraduate philosophical essay on issues in ethics arising from conflict and war.
No particular viewpoint need be represented in the essay, which will be judged on purely philosophical grounds.
This essay competition is open to any current undergraduate student at King's College London, including final year students. The essay can be up to 3,000 words, including footnotes and excluding bibliography.
The topic for 2018 is Pacifism.
You will need to send your completed essay as either a Word document or PDF via email attachment to philosophy@kcl.ac.uk with 'The Estella Newsome Memorial Prize' in the subject line by Monday 12 November. 

Essays will be judged by a panel of three philosophers.