23 January 2020
Can the 'What Works' approach transform universities into engines of social mobility?
Susannah Hume
SUSANNAH HUME: The What Works movement has the potential to change higher education for the better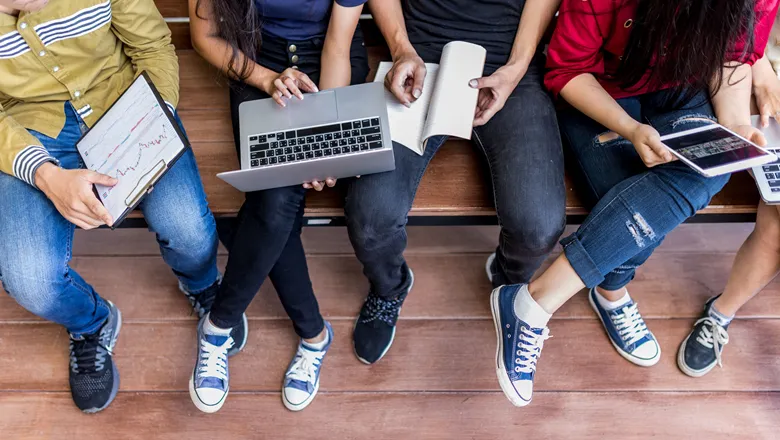 The UK government and others are increasingly looking to the "What Works" approach as a way to help solve tricky policy issues. The movement's focus on exploring solutions, as well as understanding barriers, has clearly tapped into an unmet demand, and created a shared language between groups who have sometimes struggled to communicate with one another. The cry of the desperate civil servant charged with addressing homelessness, youth offending, or children's social care is often: "Please, just tell us what works". 
The Policy Institute at King's is incubating one of the newest affiliates of the What Works Network: the Centre for Transforming Access and Student Outcomes in Higher Education, or TASO, which is being set up by a partnership of King's, Nottingham Trent University, and the Behavioural Insights Team, with funding from the Office for Students.
For the past 12 months I've been leading TASO as Establishing Director. As we prepare to spin TASO out of King's into a new, independent charity, it seems timely to reflect on the role of the What Works approach in widening the participation of underrepresented groups in higher education (WP).
Today marks an exciting milestone for TASO: the publication of our first evidence synthesis, by the Education Policy Institute (EPI). EPI synthesised a range of research – some of which was kindly given to TASO by higher education providers themselves – to understand the strength of evidence underpinning WP activities. The report kicks off a funding round where TASO will start to deliver research to bridge the gaps identified.
In its mission to drive forward an evidence-based WP agenda, TASO is fortunate on several counts. Widening participation resourcing is arguably at a high-water mark. Collectively the sector spent over £250 million on widening participation initiatives last year. Compared to the budgets of many of the organisations that other What Works centres serve, this is a level of resource that can – and does – transform many lives.
Funding mostly comes via the requirement that providers charging the higher tuition fee level of £9,000 allocate a portion of that funding to WP – and, increasingly, to explain why they believe their activities are a good use of those funds. This, alongside the National Collaborative Outreach Programme (NCOP), has pivoted the sector towards developing capacity in evidence and evaluation.
Indeed, the sector itself, via the Universities UK Social Mobility Action Group, recommended the establishment of "an evidence and impact exchange to systematically evaluate and promote the evidence relating to the role of higher education in supporting social mobility", which became TASO. We have seen an overwhelming, and inspiring, response to our calls for evidence, and for people to sit on our advisory and governance mechanisms. This is a sector that feels acutely the imperative to develop an evidence base to inform its work.
Alongside opportunities, there are challenges. Having the ear of policymakers makes it imperative to avoid the universalist, metrics-oriented mindset that some critics argue characterises What Works. The focus on features of effective initiatives, and on disentangling causality from bias, is important; and quantitative tools have been under-deployed to this end in many of the areas covered by the What Works Network. However, proponents of What Works must always be mindful that no initiative is going to work for everyone, and we would do our beneficiaries a profound disservice by treating them as a monolith.
Further, the Augar Review's recommendations for fees would destabilise funding for widening participation – and there's another tuition fee review on the horizon. Survivors of AimHigher (which ran from 2004 to 2011) remember the loss of expertise and capacity caused by the discontinuation of that funding, which was eventually replaced by the NCOP. In times of straitened finance, initiatives that can't demonstrate their value are at risk.
As I see it, What Works isn't about handing decision-makers shovel-ready solutions to complicated problems: it's about empowering practitioners with the right tools, adapted for their context, to develop initiatives based on evidence, and about ensuring that effective initiatives receive the funding they need.
The Policy Institute has been thrilled to host TASO as it gets ready to operate as an independent entity. We see huge potential for social impact, helping to transform universities into engines of social mobility, and opening up tertiary study to all who could benefit.
If TASO succeeds at its mission, not only will more people from underrepresented groups gain access to new opportunities, but institutions and funders will find it much more difficult to use a lack of evidence to justify cutting funding that supports those who need it most.
Susannah Hume is Director of Evaluation (Evidence Development and Incubation Team) at the Policy Institute, King's College London, and Establishing Director of TASO.
Delivering the UN Sustainable Development Goals
King's College London has a long and proud history of serving the needs and aspirations of society. We are committed to the UN Sustainable Development Goals (SDGs) as a university, and we use them as a framework for reporting on our social impact. The SDGs are a set of 17 goals approved by the 193 member states of the United Nations (UN) which aim to transform the world by 2030. This work supports SDGs 1, 4 and 17.