22 September 2014
Case Study: Li Fang Wei & LIMMT
In 2009, Li Fang Wei and his Dalian (China) based LIMMT trading company were indicted by a court in New York (USA) on 118 counts of falsifying business records in order to use US financial institutions to receive payments for proliferation-sensitive goods transferred to Iran and other locations. This procurement case study seeks to provide industry with a concise example of the forms that illicit procurement can take. In particular, this example highlights the concern surrounding China as a possible diversion point and the deceptive and fraudulent methods used by those seeking sensitive technology.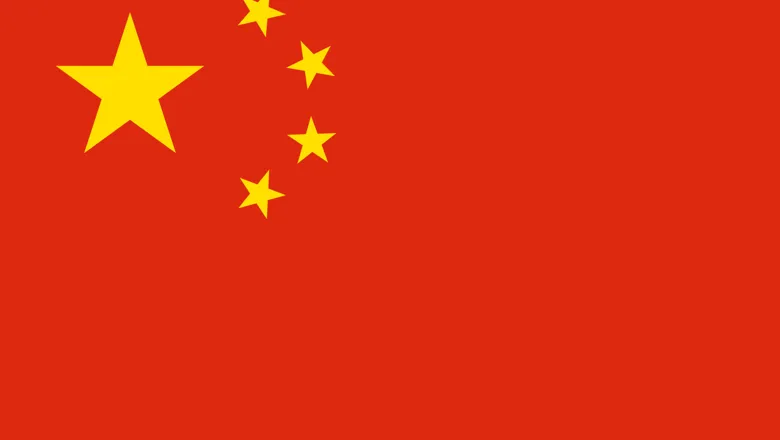 Flag of CHina
Key Points
The case of Li Fang Wei and LIMMT highlights that there is concern about the potential for Chinese companies (not to be confused with the Chinese state) to divert materials and technologies to Iran and other states seeking WMD.
Even when those trying to illicitly procure sensitive technologies use false company names, there can be other ways to identify suspicious enquires.
Enquires may feature addresses that are post office boxes, as did one of Li Fang Wei's alleged Iranian customers Aban Commercial and Industrial Co.
It can be helpful to cross-check addresses and telephone numbers for similarities. The post office box used by Aban Commercial and Industrial Co. was also used by Electro Sanam Co., an Iranian entity designated as a front company for Iranian ballistic missile programme entities by the United Nations in 2008.
It can also be helpful to check that products requested fall within traditional product lines. Li Fang Wei's attempt to procure gyroscopes should have raised suspicions given LIMMT's background in metals.
Illicit shipments from LIMMT
Li Fang Wei and LIMMT are alleged to have shipped a variety of materials to entities in Iran linked to the country's nuclear and missile programmes. The table below details the materials alleged to have been shipped, the international control regimes these materials are listed under and their possible WMD-related applications.
Li Fang Wei's alleged shipments to Iran

Material [i]

Controls [ii]

Possible applications

Tungsten-Copper Alloy plates (400 pieces / 30,000kg +)

MTCR; Wassenaar

Missile:Materials can be used to make jet vanes and to insulate other components.

Hollow Tungsten-Copper cylinders (200 pieces)

Tungsten Powder (2,000kg+15,000kg)

Purity 99.7%

Particle size 5.5-6.5µm

MTCR

Missile:The powder can be melted down and cast to make nose cones; nozzle throat inserts; missile jet vanes.

Steel plates (8 pieces)

Type unspecified in media reports

Maraging steel rods (24,500kg)

NSG (Maraging steel also controlled under MTCR)

Nuclear:Can be used to make components for gas centrifuges

Missile:Can be used in missile fuselages and solid rocket motorcases, propellant tanks, and interstages.

High strength aluminium alloys (15,000kg)

NSG (some alloys also controlled under Wassenaar)

Nuclear:Can be used to make components for use in gas centrifuges.

Missile:Can be used to make motor cases for use in solid fuelled missiles, propellant tanks and rocket inter-stages.

Graphite cylinders for use in Electrical Discharge Machines (EDM-15), (200 pieces / 1,700kg)

Electrical Discharge Machines are listed by the NSG.

Nuclear and Missile:Full machines can be used to cut parts with high accuracy.

High power graphite electrodes (200 metric tonnes)

Graphite of certain purities is controlled by the NSG

Nuclear

Furnace electrodes with 4TPI nipples (450 metric tonnes)

?

?

Sourcing other sensitive technologies
There are additional allegations, which go beyond the indictment issued by the New York Court, that Li Fang Wei and LIMMT were also involved in sourcing other controlled goods which fell beyond LIMMT's metal and mineral business area.
Further allegations [iii]

Product / Material

Controls

Further details

Possible applications

Computer Numerically Controlled (CNC) Flow Forming Machines

NSG, MTCR, Wassenaar

Allegedly these were procured and transferred to Iran

Missile:capable of manufacturing re-entry vehicle shells and solid rocket motor cases;

Nuclear:of use in the manufacture of centrifuges

Gyroscopes (400)

MTCR

Although not mentioned in the indictment, alleged that Li Fang Wei was 'engaged in negotiations' to send [iv]

Missile:can be used in missile guidance systems

Accelerometers (600)

Tantalum (100 pieces)

NSG

Missile:Can be used in high-strength alloys;

Nuclear: used in crucibles resistant to liquid actinides.

Also allegedly of use in roadside bombs

Co-rotating screw extenders

?

Alleged that LIMMT attempted to acquire from a German firm. There is still uncertainty surrounding success. [v]

Missile

Metering gear pumps

MTCR

Missile:Use in a missile propellant pumping system.
Deception
Li Fang Wei and LIMMT are alleged to have used highly deceptive and fraudulent means to supply Iranian entities and circumvent US sanctions. Both the individual and his company used a large number of aliases when attempting to avoid Denied Party Screening systems. After Li Fang Wei and LIMMT were added to the US 'List of Specially Designated Nationals and Blocked Persons', a conscious effort – logged in published email correspondence – was made to avoid detection by repeatedly changing the company name and bank accounts. [vi]
Lei Fang Wei

Variations on the LIMMT company name

Aliases used by LIMMT

Karl Li

Patric

Sunny Bai

K. Lee

KL

David Li

F. W. Li

Li Fangwei

LIMMT ECONOMIC AND TRADE COMPANY, LTD.

LIMMT (DALIAN FTZ) METALLURGY AND MINERALS CO., LTD.

LIMMT (DALIAN FTZ) MINMETALS AND METALURGY CO., LTD.

LIMMT (DALIAN FTZ) METALLURGY AND MINERALS CO., LTD.

ANSI METALLURGY INDUSTRY CO. LTD

BLUE SKY INDUSTRY CORPORATION

SC (DALIAN) INDUSTRY & TRADE CO., LTD.

SINO METALLURGY AN MINMETALS INDUSTRY CO., LTD.

SUMMIT INDUSTRY CORPORATION

LIAONING INDUSTRY & TRADE CO., LTD.

WEALTHY OCEAN ENTERPRISES LTD.

RWIOT STEEL SERVICE

SUNNY MINERALS COMPANY LIMITED
Because the fabricated company names were being used for the first time, denied party screening software was unable to recognise the entities as denied parties. As a result, six large US banks have been named as having processed transactions on behalf of Li Fang Wei and LIMMT. While screening all new customers against those on the various lists is a core element of compliance, it is clear that lists struggle to keep up with new front companies and suspicious commercial entities.
While many of the aliases used by Li Fang Wei and LIMMT were completely fabricated, the orders and invoices used were well-produced and professional-looking. The indictment details that Li Fang Wei and LIMMT used five different types of letter head beyond those featuring the LIMMT company name. This shows that, while documents may look authentic, this does not mean that companies are engaged in legitimate business.
[i] Details of materials taken from Indictment, available from http://graphics8.nytimes.com/packages/pdf/nyregion/08INDICT.pdfand Morgenthau testimony, available from http://www.gpo.gov/fdsys/pkg/CHRG-111shrg52971/html/CHRG-111shrg52971.htm
[ii] Derived from the relevant control lists
[iii] ISIS, Wikileaks Cables, testimony
[iv] Morgenthau testimony
[v] Allegation seen in US State Department Cable released by Wikileaks, available here.
[vi] These can all be read in the original indictment text