07 July 2022
Celebrating your Distinguished Alumni Award winners of 2022
On 30 June we gathered to celebrate your fantastic alumni award winners for 2022, all of whom are helping King's fulfil its mission to make the world a better place.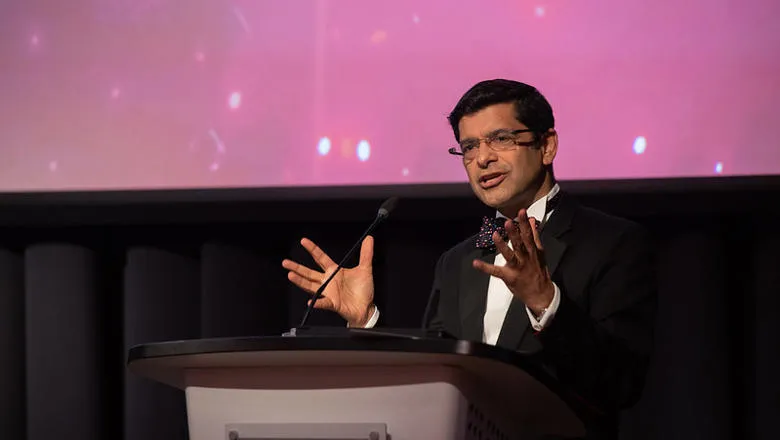 Photo credit: Nathan Clarke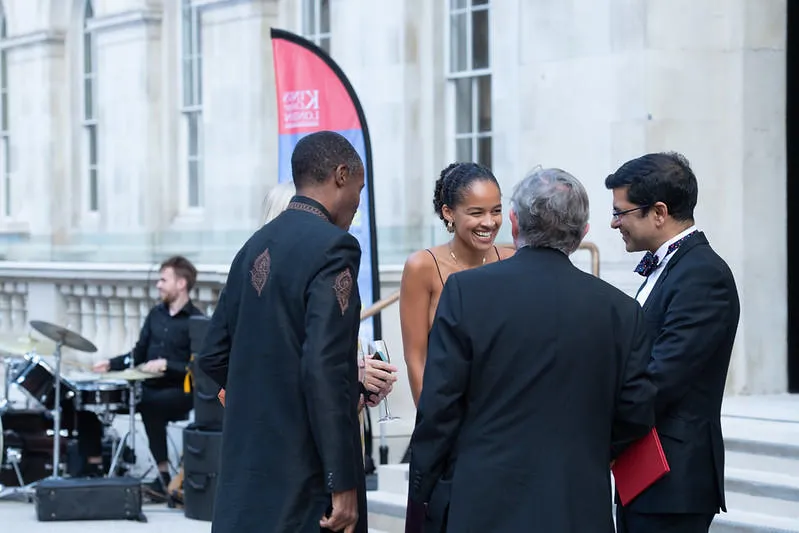 Photo credit: Nathan Clarke
Launched in 2017, the King's Distinguished Alumni Awards recognise alumni and students who have demonstrated outstanding professional achievement, civic leadership, or service to King's and society.
Each year we celebrate outstanding individuals who have excelled in their fields – people who we are proud to count as members of our global community. Awards are given in a range of areas celebrating the breadth of endeavour across our alumni community.
With last year's ceremony being virtual, we were thrilled to be able to gather in person to celebrate this year's winners. Brilliantly hosted by actor, comedian (and alumnus!) Tom Rosenthal (Philosophy, 2009), the evening provided plenty of entertainment with both the Jazz society and the Banghra society putting on performances.
Your Alumna of the Year was announced as I. Stephanie Boyce (LLM Public Law & Global Governance, 2010), a solicitor with a wealth of experience in corporate governance, regulatory frameworks and professional regulation. In March 2021 she became the 177th president of the Law Society of England and Wales, the first black person and the first person of colour to do so.
I. Stephanie Boyce
Stephanie made the Power List 100 Most Influential Black People in the UK in 2021 and 2022. She was the joint recipient of the 2022 Burberry British Diversity Awards-Inspirational Role Model of the Year and most recently was awarded The High Sheriff of Buckinghamshire Award in recognition of her leadership and contribution to the field of diversity and inclusion.
The Helen Hudson Award, named in honour of the former Dean of Students and awarded to a member of the King's alumni community who has made an exemplary contribution to the university or alumni body, was awarded to Rita Kakati-Shah (Mathematics & Management, 2001). Rita serves on the King's Business School Advisory Council and an active member of the King's New York Alumni Committee. A passionate advocate for the university, she also mentors many King's students. In January 2022, she was honored with the President's Lifetime Achievement Award by President Joe Biden for demonstrating a lifelong commitment to voluntary service.
Rita Kakati-Shah
You can see the full list of all this year's winners (as well as previous winners) on the Distinguished Alumni Awards webpage.
Nominations for next year's awards will open later in the year.