18 July 2019
Centre for Medical Engineering 2019 scanning round awardees announced
The Wellcome/ESPRC Centre for Medical Engineering (CME) has announced the latest round of successful scanning projects, granting more than £200,000 in an internal competition.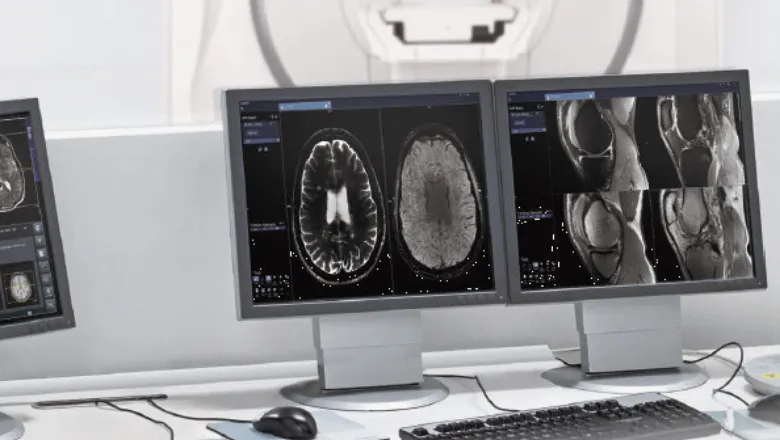 Targeted at researchers within the CME, which includes the School of Biomedical Engineering & Imaging Sciences and the Department of Neuroimaging at the Institute of Psychiatry, Psychology and Neuroscience, the program aims to provide additional financing to promising scanning projects that would not easily be supported by conventional grant funding.
The scanning grants focus on the care and treatment of patients with neurological, cardiovascular and oncological conditions. Successful candidates will work to advance long-term neurological outcomes of sick children, progress the diagnosis of chronic heart conditions and deliver better stratification and treatment for cancer patients. The funding scheme aims to capitalise on the wide range of state of the art scanning facilities available to the CME, including London's most powerful MRI scanner in a clinical setting – the 7 tesla (T), located at St Thomas' Hospital.     
Student Siti Nurbaya Yaakub impressed the panel with her project Focal Cortical Dysplasia in Adults with Epilepsy at 7T. Siti will use a new type of research scanner to produce very detailed images of the brain to improve treatment for people with epilepsy. By having more detailed images, she hopes to better locate the part of the brain that is not working properly and causing seizures, which in some cases needs to be surgically removed.
Another researcher, Rachael Morris, was awarded funding to conduct a pilot study concerning exercise physiology after thrombosis. Rachael's project aims to explore why patients with previous deep vein thrombosis (DVT) in the groin (iliofemoral veins) and abdomen (inferior vena cava) can have difficulty exercising. This may be the result of blockage in the veins causing problems with blood flow from the legs back to the heart. Results from this project will aim to improve our understanding of the changes in blood flow after DVT and may help predict which patients would benefit most from surgery.   
Beyond the brain and heart, Salvatore Bongarzone will use cutting-edge non-invasive imaging to examine, for the first time, vitamin B3 trafficking in vivo. The funding will help to find out if its transport is different in disease states and whether it might be an important diagnostic tool for diseases such as cancer.
A full list of all 14 successful recipients and details about their projects are as follows:
Ayse Sila Dokumaci, Cardiac MR Elastography using Simultaneous Multi Slice Imaging, £17,200.50
Azalea Khan, PET tracking of neutrophil microvesicles in rheumatoid arthritis, £11,734.60
Enrico De Vita, Motion Robust fetal metabolic profiling with MR Spectroscopy, £8,994.00
Dr Gemma Modinos, Mapping cortical GABA circuit disruption by advanced multimodal in vivo imaging, £19,732.48
George Keeling, Novel Ga-68/67 Complexes Based on Tris (hydroxypyridinone) (THP) Conjugates for PET Imaging and Radionuclide Therapy, £12,852.00
Kuberan Pushparajah, Maternal hyperoxygenation in diagnostic fetal imaging (FIMOx) for congenital heart disease (CHD), £19,260.00
Madeleine Iafrate & Gilbert Fruhwirth, In vivo validation of a new non-immunogenic reporter for cell tracking in oncology, £19,757.00
Malene Fischer & Sally Barrington, Siderophores for Imaging Infection: A first-in-human pilot study using a tracer (68Ga-DFO) as proof of concept that siderophores can image bacterial infection in vascular grafts, £19,214.00
Mattia Veronese & Eugene Kim, 3OMG-CEST: MRI Imaging of Brain Glucose Transporters Easily Translatable into Humans, £15,770.00
Rachael Morris, EXERT: Exercise Physiology after Thrombosis.  A single centre, prospective pilot study, £20,000.00
Salvatore Bongarzone, Radiovitaminomics: Determining the in vivo trafficking of Vitamin B3 (Niacin) using PET imaging, £18,564.00
Samantha Terry, Tim Whitney & Michelle Ma, Non-invasive imaging of macrophages in tumours using a novel Zr-89-labelled antibody, £6,492.00
Siti Nurbaya Yaakub, Focal Cortical Dysplasia in Adults with Epilepsy at 7T, £20,000.00   
Xenios Milidonis, Development of a multi-compartmental synthetic myocardium for assessment and validation of quantitative first-pass perfusion MRI, £11,560.00