23 June 2020
Chance discovery turns out to be scientific first for academic
His specialism may lie in political theory but that hasn't stopped Dr Paul Sagar becoming a published scientist after he chanced upon a previously unrecorded natural phenomenon.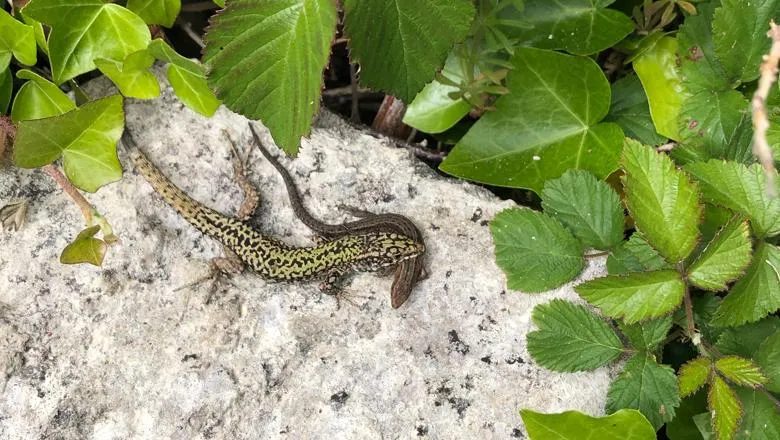 One of the photos captured by Dr Paul Sagar
Instead of a paper featuring heavyweights in the field of political or economic thought, Dr Sagar has contributed a piece set to appear in the Herpetological Bulletin on the common wall lizard and, in particular, its unusual eating habits.
Dr Sagar, a member of the Department of Political Economy, was climbing with his partner in Dorset after lockdown restrictions were eased when he spotted a large lizard eating a smaller lizard, a macabre spectacle but one he decided to grab some photographs of.
He said: "Not thinking much of it, I posted the photo to an online climbing forum, where it turns out a lizard expert saw it, who then got in touch to say this phenomenon - the invasive wall lizard predating on the indigenous common lizard - had never been documented before."
Dr Sagar supplied researchers with more photos and a description of what he saw and an observation note is now set for publication in July's edition of the bulletin.
The bulletin notes that it was known that populations of the invasive common wall lizard were competing with the smaller, native viviparous lizard but it was not known that the former was predating the latter, shedding new light on why viviparous populations seem to be dwindling.
It is the first time such an act has been officially recorded, a scientific first Dr Sagar says he is "rather pleased about".
You can find out more about the Herpetological Bulletin here: https://www.thebhs.org/publications/the-herpetological-bulletin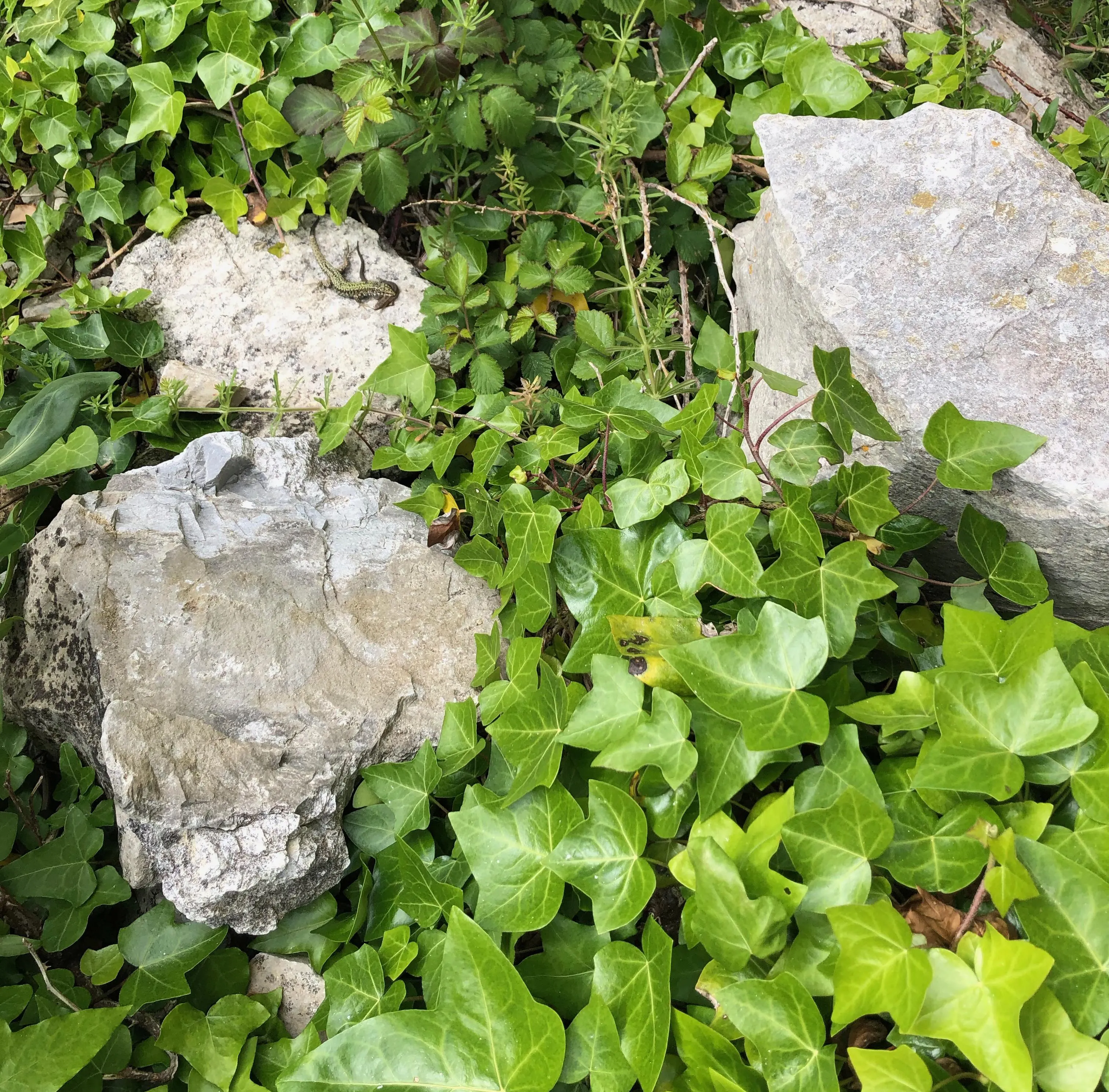 Dr Sagar was climbing in Dorset when he spotted the lizards
In this story