26 September 2018
Chartered College of Teaching Awards Founding Fellowship
Dr Christine Harrison, Reader in Science Education, School of Education, Communication and Society at King's College London is awarded Founding Fellowship by the Chartered College of Teaching.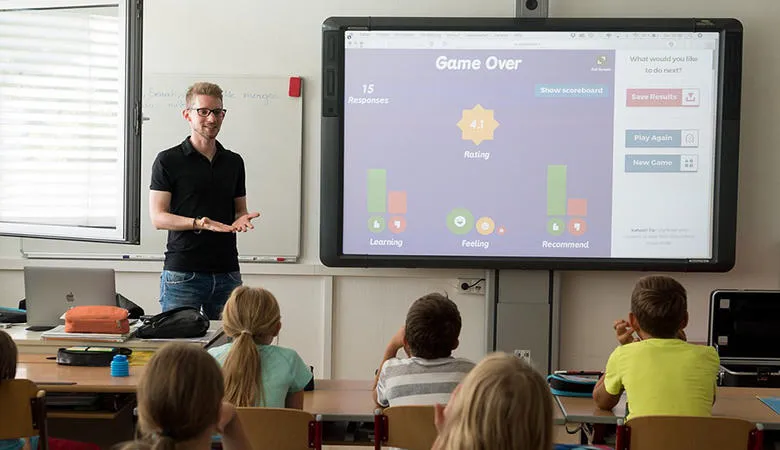 A teacher in front of a class
Dr Christine Harrison, Reader in Science Education has recently been made a Founding Fellow of the  Chartered College of Teaching (CCT). Founding Fellowship (FCCT) of the Chartered College of Teaching is an accolade held by some of the most committed teachers and leaders who have shown a significant and sustained contribution to the teaching profession and their own professional development.  The CCT's mission is to improve the quality of education for children and young people by supporting teachers, championing great teaching and raising the status of the profession.
These aims align with the strategic priorities in King's College London Vision 2029and the role (s) of education in Society to inspire and improve.
Dr Harrison started her new role by attending a quarterly roundtable discussion meeting with thirty Founding Fellows at the Department of Education to discuss;
The positive proposition of teaching; the intangible benefits of the profession to help identify and strengthen the reasons why newcomers should enter the profession.
Flexible working and its possibilities and effect on retention.
 At a time of concerns over recruitment and retention of teachers, this is one of the key areas that government are seeking advice on from both the profession and from research. As a Founding Fellow Dr Harrison's honour is a great opportunity for ECS to highlight and engage in the debate on these areas, contributing and influencing education policy to make a positive impact on the profession.
Dr Harrison commented "as a Founding Fellow, I am more able to engage with a range of stakeholders with an interest in education and this allows me to encourage knowledge transfer, get a perspective on teachers' and school leaders' views on current research and obtain a better understanding of how policy gets enacted into practice."
In this story