28 September 2016
Check your own back yard: DPRK links to the UK
While North Korea's provocative actions show no sign of abating, scrutiny of Pyongyang's sanctions-busting activities abroad has been focussed on North Korean activities in China, the Middle East and Africa. Dubious North Korean-related activity can be found closer to home, however: an investigation undertaken by John Druce, a researcher affiliated with Project Alpha at King's College London, has found that associates of North Korean entities appear to maintain front companies in the United Kingdom.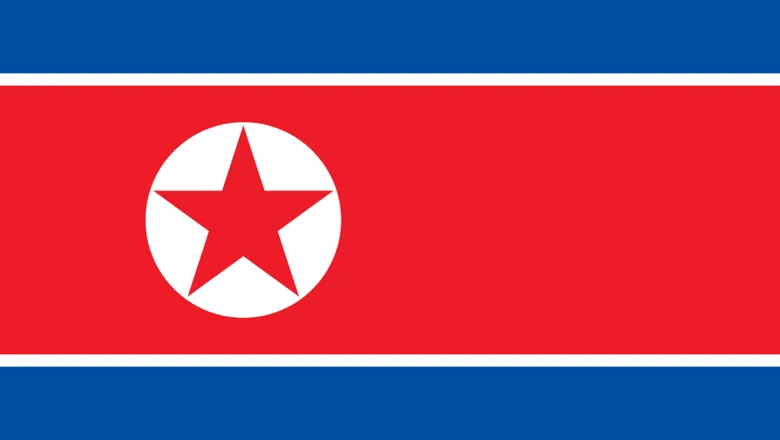 Background
Despite United Nations Security Council resolutions, European Union Regulations, associated and unilateral sanctions North Korea appears to continue its development of nuclear and ballistic missile technology. In addition Pyongyang no doubt continues to sell military-related equipment to willing customers. To support these programmes North Korea needs to procure materials, components and equipment, and therefore needs access to funds to do so.
Much of the complex network of procurement agents and facilitators that support North Korea's activities are based outside of the country, predominantly in East and South East Asia. As part of the complex practices employed in attempts to hide North Korea's involvement is the use of foreign registered companies. Surprisingly, this includes companies registered in the United Kingdom.
Pyongyang in the UK
North Korean associated companies have most commonly been found to be registered in South East Asia, and most often using China-based director details. In Hong Kong, for example, there are numerous firms offering company registration services, some of which appear to have been utilised by DPRK-associated entities[1],[2]. These are often 'brass plate' companies, having no real local presence in the place of registration, but allowing the DPRK to take advantage of all the benefits offered by those jurisdictions.
Analysis by Project Alpha has identified at least three cases where entities with links to North Korea, have set up corporate presences in the United Kingdom. The true number of UK‑registered companies that could be or have been linked to and possibly used by North Korea is as yet unknown. It is also difficult to determine if these entities and the people involved are actually complicit in aiding North Korea to circumvent sanctions, or have unwittingly been drawn into North Korea's corporate web.
The status of some of the identified companies shows they continue to be active, while others have been dissolved or struck-off.  Of those no longer active, or were only active for a short period of time raises the possibility they were only established for a particular purpose.
The cases include:
A UK registered company, Carbuncle Business Company Limited whose director is believed to be Ma Xiaodong. Ma Xiaodong is connected to North Korean illicit networks according to work by the United Nations North Korea Panel of Experts including with regards to the smuggling of weapons and luxury goods. Carbuncle is reported to be the owning company of a Tanzanian-flagged merchant vessel, M/V HARVEST (IMO 8520381)[3]. Ma Xiaohong and the company she apparently founded, Dandong Hongxiang have recently been designated by the United States, along with three further executives Zhou Jianshu, Hong Jinhua and Luo Chuanxu[4].
Three UK companies possibly facilitating North Korean trade in zinc and coal, which is potentially restricted by UN Security Council sanctions. Two of these companies, claimed to be part of an international company with a branch in Shenyang, China, the location where activity is most likely to take place. The Shenyang branch advertised goods such as zinc and coal, albeit in 2010, as originating in North Korea, and sought tobacco for factories in North Korea. The third associated company advertised computer-related services for hire in Shenyang. Originally one of the companies was registered in New Zealand before relocating its registration to the UK.
A company registered in the UK for only one year, raising the possibility that it was only used for a specific illicit purpose. The company's China-based director used an address in the same building and most probably the same floor, and possibly adjacent to the DPRK Consular office in Dandong, China. He is also associated with at least six Dandong-based companies, five of which use the same address and the website relating to two of these companies indicates that they are involved in trade with North Korea including mining.
Why the UK?
Compared to Hong Kong, the United Kingdom has never been seen as a particularly permissive jurisdiction for North Korea. So why would people associated with North Korea register companies in the United Kingdom?  The answer is most likely to add another level of complexity to Pyongyang's already intricate networks, and to mask North Korean involvement in business activities by pretending to have a British presence.
The purpose of using UK registered companies makes it much easier to conduct business and other transactions with suppliers and banks who would probably be highly reluctant to deal with an entity registered in North Korea. From the documents submitted by these companies there is no indication any transactions actually place in the UK. Accounts showed no profits earned and the assets/money remained at the same value throughout– often £10,000. Instead, business is probably conducted from within China or Hong Kong.
Instead of North Korean entities, banks and suppliers believe they are dealing with a UK company. For example, given the financial scrutiny the North Koreans are under, UK registered companies are probably used to open bank accounts overseas, such as in China and Hong Kong. Accounts that could probably contain the finance accrued from proliferation activity and be used to procure goods and services. Therefore UK registered companies are potentially aiding North Korea's proliferation and related procurement activities.
In the case of Carbuncle Business Company Limited, it appears to be being used as the owner of a merchant vessel that could be used to ship goods to and from North Korea, although this may not be the sole purpose of this company.
It is probable that the UK is not alone in being used by the North Koreans in attempts to hide their activities. In fact, New Zealand registered companies appear to have been used in a similar way, and North Korean companies have been registered in Poland and Serbia. However, the historical and established business links between the United Kingdom and its former colony, Hong Kong may be a factor. In addition those registration companies based in Hong Kong may have established links with the United Kingdom, and the companies of concern are a relatively small number in comparison to the volume of similar registered companies.  Registering a private limited company in the United Kingdom currently costs £15 and can be carried out online. The directors do not need to be in the UK, but it requires a UK address, of which there are plenty of companies offering such a service.
CONCLUSIONS
The cases analysed demonstrate probable links between UK‑registered companies and North Korea, possibly involving Chinese, ethnic Koreans (over two million of which are Chinese citizens living in the border provinces of Jilin, Liaoning and Heilongjiang[5].) or North Korean persons living and/or working in the border regions within China. The fact that business does not appear to be conducted in the UK does not mean these companies are not being used to possibly aid procurement of goods in support of North Korea's programmes and its proliferation activities. One possibility is that these UK companies are being used to open accounts at Chinese or other overseas banks, with such accounts holding funds raised from sales, both military and commercial, or for procurement purposes. Another is their use in approaches to suppliers who may believe they are dealing with the Chinese or Hong Kong-based representatives of UK companies in attempts to procure goods. They also appear to be used to advertise and sell services, a practice that could extend to selling commercial products and raise revenue in support of the North Korean WMD and ballistic missile programmes.
These cases raise questions; what level of scrutiny is being exercised regarding company registration, not only in the United Kingdom but also elsewhere? What level of due diligence is being applied to stop the United Kingdom being exploited by such practices? Also, should these cases be referred to the United Nations North Korea Panel of Experts for further investigation? Greater knowledge of the procurement and proliferation practices of the DPRK would aid the effectiveness of UN Security Council Resolutions and sanctions.
[1] http://www.scmp.com/news/hong-kong/article/1020434/north-korean-agents-given-passports-kiribati-and-seychelles – Accessed 9 Aug 2016. Media article regarding two North Koreans that ran the Hong Kong branch of a front company (Neweast International Trading Co) that illegally shipped military technology to Myanmar.
[2]United Nations North Korea Panel of Experts dated 24 February 2016 – Page 59: Hong Kong registered company, associated with known North Korean entities and designated by the UN Security Council in 2013.
[3] http://en.asaninst.org/contents/in-chinas-shadow/ – 'In China's Shadow' – collaboration between the Center for Advanced Defense Studies (C4ADS) and the Asan Institute for Policy Studies.
[4] https://www.treasury.gov/press-center/press-releases/Pages/jl5059.aspx – Treasury Imposes Sanctions on Supporters of North Korea's Weapons of Mass Destruction Proliferation dated 26 September 2016.
[5]http://www.drben.net/ChinaReport/Sources/Art_Arts_Culture/Ethnic_Minorities_in_China/Chaoxian-Korean_Ethnic_Minority.html – Accessed 9 Aug 2016. Article about the Korean ethnic minority in China.