15 August 2018
Chemistry student wins RSC Best Presentation Prize
Chemistry PhD candidate Mark Buckingham was awarded the Royal Society of Chemistry Best Presentation Prize for his talk on 'Thermoelectric power from electrochemical systems' at the Great Western Electrochemistry Postgraduate Symposium held at the University of Bath.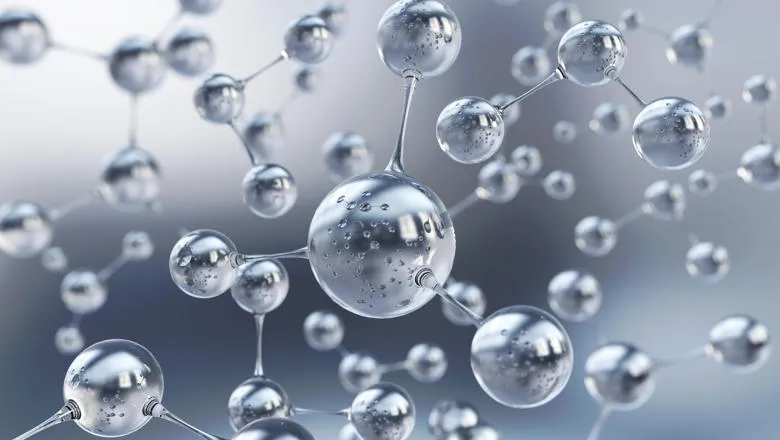 Molecule model
Department of Chemistry working on green and sustainable energy generation through thermoelectrochemistry. Mark explained that he wanted to work in this area so that he could make a contribution, however small, to reducing fossil fuel consumption and 'saving the planet from what humankind is doing to it'. He cited as his inspiration his passion for nature and generating clean energy without producing greenhouse gases to help protect the environment. 
In particular, Mark researches systems which can generate electricity from heat via a temperature gradient. He looks at low temperatures, such as body heat and its difference to the outside environment, to see how these systems work and how to improve them. 
Mark presented his research in front of several well-known academics in the field of electrochemistry as part of the conference. 
Mark said, 'I was pretty surprised to win, but obviously delighted. There were a lot of good talks at the conference and normally one of the Oxford postgrads wins the best talk prize, so to have been selected ahead of the other good chemists at the conference gave me a great feeling of accomplishment.' 
Mark will be presenting his results at the Electrochem 2018 conference in September and a poster at the International Society of Electrochemistry 69th Annual Meeting this summer.