27 April 2015
Chinese Visual Festival 2015
The Chinese Visual Festival 2015 is coming to King's, 7-22 May and will include, film screenings, panel discussions, debates and more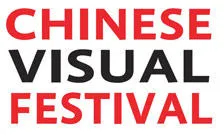 Chinese Visual Festival
The Chinese Visual Festival 2015 is coming to King's.
The festival runs from 7-22 May and welcomes some of the most exciting directors working in Chinese language cinema and art, documentary, fiction and experimental video art from mainland China, Taiwan, Hong Kong, Singapore and beyond. 
2015 Festival highlights include:
Guest artists Zhang Peili - the father of Chinese Video Art, Wu Xiaohai and Rao Yifan 
Guest directors Gu Tao, Singing Chen, Yee Chih-Yen, Chiayun Wu and Shen Xin
More than 40 cutting-edge films, including world and UK premieres
Vision Taiwan strand, featuring the best in independent cinema from Taiwan
Panel discussions and sessions on queer cinema, the Urban Diary project from Hong Kong
The festival opens at King's with director Gu Tao presenting his documentary The Last Moose of Aoluguya, an award winning film exploring dying tradition and the fate of ethnic minority groups in modern China. The grand closing ceremony will also be taking place at King's, with Yee Chih-Yen presenting his award winning film Meeting Dr. Sun. 
All of the events taking place at King's are listed on the Film Studies events feed. 
The full schedule and tickets are available via the festival website. Free tickets available for all King's staff and students.