01 July 2018
Classnotes January - June 2018
Updates from your fellow alumni. Received January - July 2018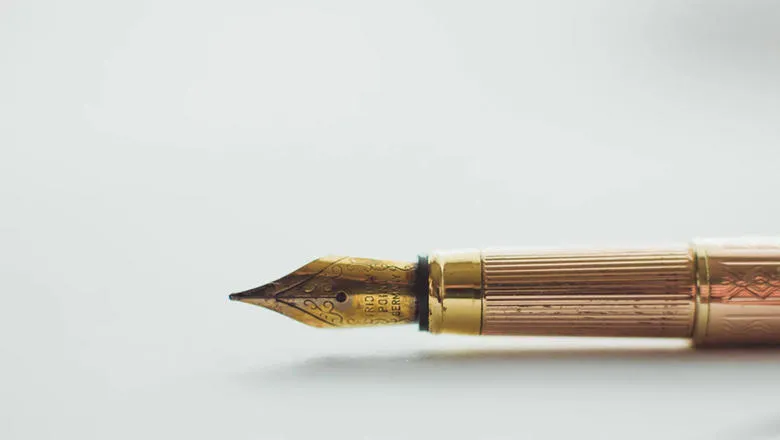 Alumni often send us updates from their work and personal lives to share with fellow alumni.
Here is the latest collection of classnotes that we received between January - June 2018.
You can also find more classnotes from previous months.
While we make every effort to verify the information here, which is selected and edited, we cannot guarantee its accuracy.
If you have concerns over any content, please contact the Alumni Office at  forever@kcl.ac.uk. 
---
Alumnus awarded honorary degree by the Open University
Jonathan Andrews (English, 2015) has been offered the honorary degree of Master of the University by the Open University in recognition of his 'exceptionally innovative and socially responsible business developments' – in particular, 'raising the profile of autism and disability in law and business'. The honorary degree will be awarded on 22 November 2018 at the Brighton Centre.
---
Alumna makes GB synchro swimming team
Italian-born Ilaria Brandimarte (MA Global Ethics & Human Values, 2017) has made her long-awaited debut as a member of the British synchronised swimming team and competed in the 2018 European Championships.
---
Alumna named in top 100 women in the British car industry
Sophie Ogunbiyi née Hudson (European Studies, 2006), has been selected in the Top 100 list at Autocar's annual Great British Women in the Car Industry Awards 2018. Sophie is Manager, External Affairs at Toyota Motor Europe.
---
Karol Higgins becomes a Chartered Manager
Karol Lorne née Higgins has achieved the highest professional status within management. Karol is Senior Crime Scene Investigator at Greater Manchester Police. The Chartered Management Institute (CMI) has awarded her Chartered Manager status having completed her Chartered Manager accreditation.
The Chartered Manager accreditation, a qualification which is equivalent to a doctorate, is designed to equip managers with the professional capability to drive and lead better organisations.
---
Alumna receives Chief Constables Commendation
Karol Higgins (MSc Forensic Science, 1997) and her forensics team at Greater Manchester Police received a Chief Constables Commendation on 15 August. The team are pioneering new methods for investigating and responding to an increased use of drones as a means of trafficking contraband into prisons.
---
Operation Hadrian – Alumnus walking Hadrian's Wall for Obesity Action Campaign
On 22nd September 2018, Jonathan Temple (MBBS, 2018) and his father Simon, a retired Major in the Royal Engineers, are walking the length of Hadrian's Wall. The two are making the non-stop 84 mile journey to raise awareness of the importance of maintaining adequate levels of physical activity and exercise throughout life and to raise money for the Obesity Action Campaign.
Launched at the House of Lords in 2011, the Obesity Action Campaign is a UK-registered charity that coordinates and inspires action to tackle and reduce levels of childhood and adult obesity and obesity-induced disease.
If you want to find out more about John's mission, you can follow his progress and discover more about the Obesity Action Campaign on the Operation Hadrian Facebook page and support Jonathan on his Just Giving page.
---
Alumnus awarded Friendship (Nairamdal) Medal by President of Mongolia
In July 2018, anaesthetist Phil Popham (St Thomas' Hospital, 1982) was amongst a group of four doctors awarded the Mongolian silver Friendship (Nairamdal) Medal. The medal, which is the highest honour bestowed upon a foreign citizen by the Mongolian Government, was presented during a private audience with the President of Mongolia, Battulga Khaltmaa.
Phil emigrated to Australia in 2001, taking citizenship in 2004. For the last few years he has travelled regularly to Mongolia with a group of obstetricians, gynaecologists and nurses to teach local medical staff. Initially the group was dedicated to promoting minimally invasive gynaecological surgery, but it has recently expanded its remit to encompass all aspects of women's health. Their work has enabled rapid advances in surgical, anaesthetic and obstetric care in the country.
---
A Country Doctor's Commonplace Book
Dr Philip Rhys Evans (Guy's, Medicine, 1971) has had his book A Country Doctor's Commonplace Book published by Slightly Foxed. Each Christmas for the past 16 years Philip, who is a GP in Suffolk, now retired, has sent his friends and family a small booklet of 'wonders and absurdities', gleaned from many different sources over the years. This book selects from these collections to provide a very personal look at the pleasures and eccentricities of English life.