01 January 2019
Classnotes July - December 2018
Updates from your fellow alumni. Received July - December 2018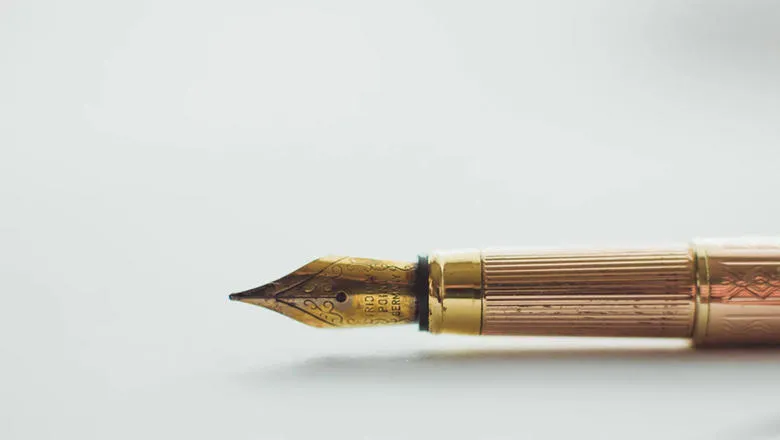 Alumni often send us updates from their work and personal lives to share with fellow alumni.
Here is the latest collection of classnotes that we received between July - December 2018.
You can also find more classnotes from previous months.
While we make every effort to verify the information here, which is selected and edited, we cannot guarantee its accuracy.
If you have concerns over any content, please contact the Alumni Office at  forever@kcl.ac.uk. 
---
Transforming Health, Leisure & Tourism in Leicestershire
Health & Leisure Services Manager Phill Turner (PGcert Sports Law, 2006) is leading on a range of transformational projects to improve Physical Activity, Leisure and Tourism for Blaby District Council in Leicestershire.
'Active Blaby', which launches this summer, combines academically proven behaviour change techniques to link residents with their most suitable local physical activity. An exciting concept that is possibly the first such initiative in the country. 
Blaby has also just launched a 'health hub' at Enderby Leisure Centre by working with the local NHS Clinical Commissioning Group to install an Urgent Care Centre (out of hours GP service). This is complimented by the Council about to invest £4.5m into its leisure facilities, allowing them to secure an excellent new contract with an external provider.
Phill also has a remit for Tourism and the Council has recently launched its first ever Tourism Partnership with great support from local tourism businesses.
---
Brothers setting the pace

Julian Gordon / Jeffrey Gordon (credit: Michael Cross)
Brothers Jeffrey (Law, 1955) and Julian Gordon (Physics, 1957) studied at King's in the 1950s. Since then, their lives have taken them down different paths and to different continents.
Julian gained his PhD in Biophysics in the lab of the Nobel Laureate Maurice Wilkins. His inventions as an international research scientist have contributed to many fields. His team invented the famous 'Western Blot', a protein test used widely in molecular biology and HIV-AIDS testing. He was also behind the technology that led to the first home pregnancy tests. He recently became a Fellow of the Royal Society of Medicine.
Ever the entrepreneur, at 76, he co-founded a start-up to help allergy and asthma sufferers. Inspirotec has a home kit called Exhale that measures allergens in the air using technology originally developed for space travel.
Jeffrey studied Law whilst working for a Soho solicitors. He developed an interest in what is now known as legal aid, representing his first clients under the Poor Prisoner Defence Acts. In 1962 he set up his own legal aid practice and went on to become the UK's longest-serving criminal legal aid lawyer.
Jeffrey worked on the landmark case that devised the concept of the 'McKenzie friend', the practice whereby a person can be helped in an English Court by a 'friend' who is not qualified in law. Now in his 80s, he has run the same law firm for 55 years, with a full caseload and many loyal clients. He has truly devoted his life to defending those who are not able to defend themselves. At the age of 84 he still works as a freelance advocate.
Jeffrey was active in many sports as a young man; Julian was more studious. Their interests converged in middle age when both became active runners. So much so that Jeffrey has completed 33 London marathons and was an Olympic torch bearer in the 2012 games. Julian, at age 82, still competes in marathons and has been a pace team leader in 17 consecutive Chicago Marathons.
Both live and breathe the dictum 'mens san in corpore sana', or 'healthy mind, healthy body'.
---
Choreographer lives his dream


Stuart Hopps pictured recently at Bush House

Stuart Hopps (Spanish 1964) is an award-winning choreographer for opera, ballet, film and TV. He has worked on British film classics such as The Wicker Man, Sense and Sensibility and Much Ado About Nothing and with leading lights Sir Peter Hall, Sir Kenneth Branagh, Sir Trevor Nunn and friend and alumnus Derek Jarman (General Studies, 1963).
Stuart started dancing at a youth club in London's East End where he directed and choreagraphed a jive group. He went on to study with some of the most celebrated dance teachers including Bessie Schönberg in New York. However, he also attributes much of his success to skills he learnt whilst studying Spanish at King's. One of his most cherished memories is of Professor Parker, the then Head of the Department of Spanish. 'He would look at my essay briefly, then throw it to one side and say: "How's the dancing going?"' Stuart says: 'Instead of chastising me for missing lectures because I was too busy dancing, he was encouraging me to further my career and thinking about me as an individual. I will never forget that.'
Stuart says King's helped him think clearly, put ideas together and hone in on the meaning in works, all skills he applied to his choreography. King's also gave him the confidence to write. He published his debut novel, The Rainbow Conspiracy, at the age of 75 and is now working on a sequel.
Stuart has been instrumental in dance education, establishing the first bachelor's and master's degrees in dance at Trinity Laban Conservatoire of Music and Dance. He is the only English person to have gained a lifetime achievement award for dance from the Sarah Lawrence College in New York, and has an Honorary Doctorate from City University.
Stuart choreographed for Opera North's autumn 2018 production of The Merry Widow.
---
Peace-building in today's multidimensional conflicts

After four years as Syria Advisor at the Centre for Humanitarian Dialogue in Geneva, Malik Al-Abden (War Studies & History, 2003) is now Iraq and Syria Programme Manager at the Brussels-based European Institute of Peace. He is developing and implementing private mediation initiatives in support of international efforts to end the civil war in Syria and stabilise post-ISIS Iraq. Malik is well versed in the field of 'Track II diplomacy', an approach involving dialogue between non-government officials – having worked under one of its pioneers, former EIP Executive Director Martin Griffiths, currently serving as United Nations Envoy to Yemen. With six years of experience as a journalist covering the Middle East, Malik brings first-hand insight into the challenges facing peace-building in today's multidimensional conflicts.