18 February 2020
CME announces new postdoc fellowship enabler recipients
The awards were given to the CME's most talented PhD students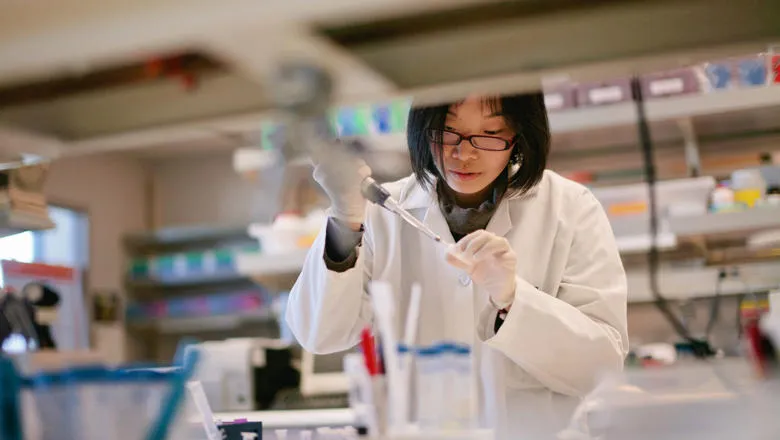 Five awardees have been announced for the CME 'New Postdoc Fellowship Enabler Awards' and will commence a one-year fellowship to carry out their research projects. Every two years the awards support the most talented CME PhD students, enabling them to gain experience and amass data to use towards an external funding application.
Centre Director Professor Reza Razavi said this year's awardees represent the high calibre of the PhD student cohort at the CME.
"We had outstanding applications this year. The difficulty in selecting five candidates is reflective of the significant research within our centre. I am confident that this year's awardees will use this grant to pursue research that will have a profound impact on healthcare," he said.  
Recipient Cian Scannell focuses on the development of artificial intelligence and mathematical modelling tools to automatically compute blood flow in the heart from MRI scans.
"Doing this automatically allows clinicians to quickly make decisions on the best course of action for a patient," he said.
"I hope to broaden my research horizons and to really focus on bringing my work from the research field to the clinic. My goal is to develop a broad program of research that will serve as the basis for my future academic career and ultimately to benefit patients."
Daniel West said the grant will enable him to establish a promising myelin imaging technique that he developed during his PhD and explore its capabilities at ultra-high field.   
"Using this method, we hope to acquire high resolution, motion-corrected images that should offer new information for studying the brain and could play an important role in the investigation of myelination and demyelinating disorders," he said.
Working on a 7 Tesla scanner and implementing new image reconstruction techniques will allow Mr West to get the most out of his MRI data.
He said the fellowship will facilitate continued collaboration between himself and other research teams at St. Thomas' Hospital, accelerating progress towards establishing his myelin imaging sequence as a useful diagnostic tool.
Emil Ljungberg has been developing and studying methods to reduce the noise produced by MRI scanners.
MRI scanners produce very loud noise, over 100dB, which requires the patient to wear hearing protection during the scan. In his PhD project, Mr Ljungberg has been developing methods to make the MRI scanner almost completely silent.
"With the CME fellowship, I will extend the development of silent MRI to also include motion correction, for removing image artefacts that occur when patients move during the scan," he said.
"A silent, motion insensitive, neuroimaging protocol will enable us to scan patients who are sensitive to the loud noise and have difficulty lying still for long. These patients are also often those in the greatest need of assessment."
Hannah Greenwood is seeking to discover whether lung cancer that is not responding to radiation therapy can be detected early following treatment through non-invasive imaging with positron emission tomography (PET).
Non-small cell lung cancer is a devastating disease, with late stage diagnosis leading to extremely poor 5-year survival rates. Radiation resistance is a major concern in the treatment of patients with lung cancer.
"Receiving the CME postdoc fellowship enabler award will have great impact on my future scientific career. Data collected during this time will be used to support applications for personal fellowships, strengthening my application by providing high impact papers and personal funding," she said.
Recipient George Keeling said the grant will help him get more deeply involved with his new field of research and come away with a clearer view of his future.
He will be looking into the particulate matter found in environmental pollution such as exhaust fumes, particularly do nanoparticulate environmental pollutants enter the brain when inhaled nasally?
"There are still some gaps in the research which I would like to explore," he said.
"Designing radiopharmaceuticals has given me the opportunity to have an impact through the clinic, while this may give me the opportunity to have an impact more through changing attitudes towards what may be a problem that is currently overlooked."