05 September 2022
Compulsory national service not the solution many think it is, research finds
Reintroducing compulsory national service is unlikely to improve social cohesion or bolster trust in national institutions, according to new research.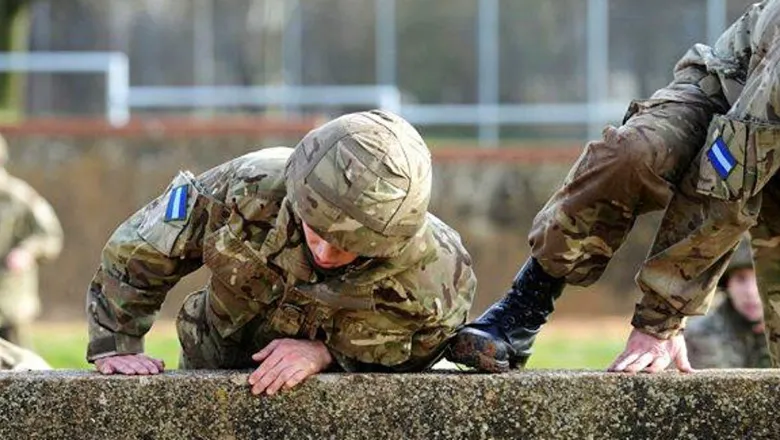 National service does not improve trust in the institutions of the state. Picture: STOCK IMAGE
In fact, academics found that the last generations to complete a period of national service before its abolition across more than a dozen European countries, including the UK, were actually less trusting of the institutions of the state than those who were exempted from service.
The findings run counter to the common justifications for the reintroduction of national service across Europe, which often include boosting patriotism, fostering a sense of civic duty and promoting the values of service.
The research was co-authored by Dr Marco Giani, senior lecturer in political economy at King's College London, Professor Vincenzo Bove, professor of political science at Warwick University, and Riccardo Di Leo, post-doctoral fellow in political science at the Universidad Carlos III de Madrid.
Dr Giani said: "Based on 15 European countries that discontinued military conscription during the last decades, our study compared the level of institutional trust among cohorts of men drafted just before the abolition of the draft, with the one of those who were just exempted.
"We found that those men who had been marginally exempted from military conscription had a five per cent higher trust in the legislative and judicial systems, politicians and political parties later in life.
"Our findings overall indicate that discontinuing military conscription cannot be blamed for widely acknowledged paths of decreasing trust in institutions, thus invalidating the main policy rationale of conscription enthusiasts."
The academics found that the lower levels of trust among those who had been through national service was not a result of differing attitudes to those who were exempted, nor the result of retrospective blaming or dissatisfaction with current governments. In the same study, the academics found no such gap in trust among women from the same cohorts, who were unaffected by changing policies towards national service.
Dr Giani added: "Our analysis demonstrated that the military instils excessively uniform values among militaries, consistently with the idea of a 'civil-military gap'.
"By exposing the youth to a military setting, combining clearly identified hierarchical dynamics, a shared set of values and rules, and a cohesive community, conscription policies may coalesce young men around the primacy of the military over mistrusted democratic institutions."
"Consistently with this argument, we found that attitudes towards institutions are indeed more homogeneous among conscripts, and more polarised among non-conscripts."
The paper, Military Culture and Institutional Trust: Evidence from Conscription Reforms in Europe, will be published in the American Journal of Political Science. 
Read more...
You can read the study in full here.
In this story