27 January 2021
Computer training helped reduce anxiety while boosting academic performance
Computer-based training designed to reduce anxiety produces significant improvements in cognitive performance among women, a new study has shown.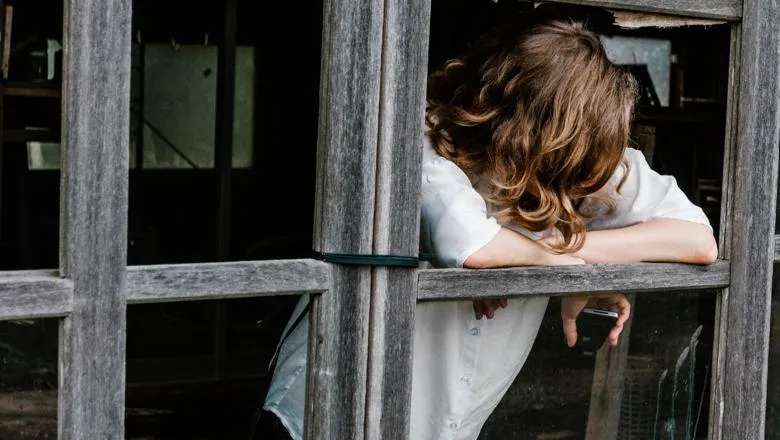 The training had long-lasting effects on participants. Picture: PRISCILLA DU PREEZ/UNSPLASH
The study found that a group of female students who completed cognitive behavioural modification (CBM) training benefitted from a 37 per cent improvement in performance in a cognitive task compared to a control group.
And evidence from examination results taken three months after the CBM training also suggests that the CBM treatment may generate "long-lasting benefits". The training was particularly effective for women who suffer from higher levels of anxiety.
CBM is a computer-based training course in which pairs of threatening and neutral stimuli appear sequentially on the screen. The subject is trained to divert attention away from threatening stimuli by requiring repeated identification of the location of the neutral stimulus in a pair of neutral and threatening stimuli.
The results were revealed in a new paper, Digital Antianxiety Treatment and Cognitive Performance: An Experimental Study, authored by Dr Elisa Cavatorta, from the Department of Political Economy at King's College London, Dr Simona Grassi, from King's Business School, and Dr Mark Lambiris, from the Swiss Tropical and Public Health Institute.
Dr Cavatorta said: "One of the cognitive biases associated with anxiety is attention bias: the tendency to disproportionately and more rapidly attend to negative stimuli as opposed to neutral ones. The results show that CBM reduces attention bias and improves the performance of treated women in a cognitive task. The magnitude of the impact is sizable and larger for more anxious females in the sample.
"There is no significant effect for males. Since, according to medical statistics, anxiety prevalence is higher in females on average, these results suggest the potential for Cognitive Bias Modification to be an effective way to reduce the detrimental effects of anxiety on cognitive performance and the resulting gender disparities in opportunities."
According to analyses from data across countries, females are, on average, twice as likely as males to suffer from anxiety. Several studies also show that for the same level of ability, anxiety reduces educational performances and professional outcomes.
The prevalence of anxiety in society is rising, particularly in the young population. According to the Office for National Statistics (2018) there has been an increase in the proportion of younger workers aged 25-34, who attribute their sickness absence to mental health conditions, rising from 7.2 per cent in 2009 to 9.6 per cent in 2017.
Dr Grassi said: "Anxiety is a significant public health concern. It has repercussions on individuals' health, social functioning and, as we have shown, cognitive performance. Some socio-demographic groups are more affected than others. Research on the effects of anxiety and on solutions to alleviate it, are important to tackle the resulting inequalities."
In this story