19 May 2020
Coronavirus Update
We have set up a dedicated webpage to reflect King's position, following changing announcements and advice in the UK.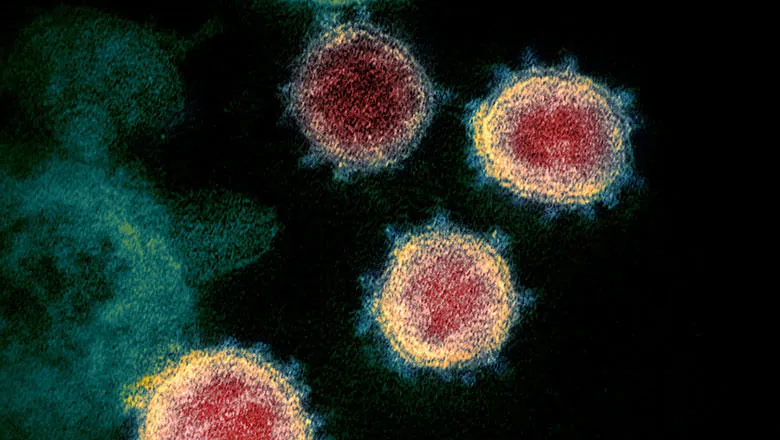 This page is constantly monitored and will be updated when new information becomes available.
The novel coronavirus COVID-19 has affected communities around the world. The safety and health of our staff, students, alumni and visitors is of paramount concern to us. Therefore, King's has provided detailed guidance and advice for those affiliated with the university.
As a research-led institution, King's also has an important role in supporting the global narrative and response to the evolving outbreak. This article is to keep you, as a member of King's global alumni community, informed of how we are responding to the global spread of the virus.
Stay tuned on updates to this page, and other alumni news by following and signing up to the KCL Alumni social media channels via the links below.
Stay #ForeverKings
Facebook | Instagram | Twitter | LinkedIn | King's Connect
___________
19 May 2020
Understanding the effect on mental health
Life as we know it has been radically changed by the coronavirus crisis, but whether we are working on the frontline of this pandemic or staying at home to save lives, how will lockdown, home-schooling and uncertainty around the lifting of restrictions impact our mental health in the short and long-term?
King's scientists are carrying out research on how the current pandemic will affect the mental health of different groups within society and how best we can meet their needs now and in the future.
___________
14 May 2020
Making sense of the impact on society
Across society, each and every one of us are experiencing unprecedented changes to all aspects of our daily lives. Using their expertise, our researchers are working tirelessly to assess and advise on the impact that the pandemic has had, and will have, on society, making sense of these changes and finding solutions to our new global challenges.
Every day, King's academics are carrying out surveys to gauge how the public is responding to the crisis, analysing how economies around the world will be affected, studying the power of language and digital culture in advancing public understanding and more specifically exploring areas such as poverty levels, education, entrepreneurship, vulnerable populations, climate change, policy and the responsibilities of businesses.
Find out more

___________

1 May 2020

COVID-19 more common and severe in urban and most deprived areas
Data from the COVID Symptom Tracker app suggests higher prevalence and severity in urban and most deprived areas.
COVID-19 is disproportionally more common and more severe in people living in urban areas and regions of higher poverty, according to the latest app data from King's College London.
___________
27 April 2020
COVID-19 diagnostics centre opens at King's
A testing centre will open today at King's to process samples of suspected COVID-19. The facility, run by Dr Rocio Martinez-Nunez in collaboration with Viapath, aims to support efforts by the NHS to speed up testing for the novel coronavirus, SARS-CoV-2. The team has been awarded King's Together Funding and is working with Guy's and St Thomas' Hospitals to help ease the burden of testing in the NHS. The team has also repurposed alternative reagents, specific chemicals used to determine the presence of the virus which are currently in short supply. Some of these reagents are nearly approved for use in testing at this facility as well as at other sites.
___________
24 April 2020
Alexander Kumar: Every virus is unique; every outbreak is unique
Although many may detest viruses, and with good reason, they are in fact beautiful yet simple characters, each with their own personality. Like every other organism or living entity on the planet, they share a sole purpose - to survive - having adapted over hundreds of thousands and likely the distant past, millions of years.
___________
22 April 2020
#ContinuingToServe alumni stories page online
As part of the wider #ContinuingToServe initiavtive at Kings, the alumni team have put together stories about how alumni around the world are helping to serve their communities in this time of need.
___________
20 April 2020
New #ContinuingToServe initiative launched by King's
King's was built on an ambition to serve society and this commitment is stronger than ever. During this period of uncertainty and change, King's is stepping up efforts to deliver on its promise to make the world a better place by continuing to serve our local, national and international communities
That's why we have launched #ContinuingToServe, our university-wide approach to bringing together, strengthening and celebrating the many ways in which King's people are making a difference, wherever they may be, fulfilling our purpose as a civic university that serves the world.
We want to make it as simple as possible for King's students, staff and alumni to support communities in our local area, across the UK and internationally.
___________
15 April 2020
Mental health research must be higher priority in COVID-19 response
There is an urgent need to tackle the harmful impacts of the COVID-19 pandemic on mental health and potentially the brain, and for research on these areas to be central to the global response to the pandemic, according to a new position paper.
___________
9 April 2020
#CORONASPEAK – the language of Covid-19 goes viral
Everyday language and conversation is being transformed by the coronavirus pandemic, reveals leading specialist in contemporary slang - Tony Thorne of King's College London.
Ordinary people are having to make sense of a new vocabulary for a new reality but in a society in which more than 5 million UK citizens cannot even access the internet, how are we to negotiate this 'verbal overload'?
___________
8 April 2020
Lockdown is working, suggests latest data from symptom tracker app
The latest data analysis shows the rate of new symptoms being reported nationally has significantly slowed in the past few days.
Data analysed from the COVID symptom tracker app suggest that staying at home is impacting the spread of the novel coronavirus.
- - -
Researchers appeal to public for help to assess mental health impact of the COVID-19 pandemic
Scientists are appealing to the public for help to assess the mental health impact of the COVID-19 pandemic, with the aim to inform and improve future policies concerning pandemics.
The Repeated Assessment of Mental health in Pandemics (RAMP) study from researchers at King's College London aims to measure the mental health and wellbeing of the population throughout the COVID-19 pandemic and examine what factors influence these changes.
- - -
Researchers identify method of ventilating two patients simultaneously
The new research demonstrated how T-splitters can ventilate two patients simultaneously.
Amid the potential acute shortages of ventilators at the peak of the COVID-19 pandemic, researchers have shown in a new simulation study the potential for ventilators to be manipulated to ventilate two patients independently.
___________
7 April 2020
Loss of smell and taste a key symptom for COVID-19 cases
The latest analysis of data from the COVID Symptom Tracker app suggests losing your sense of taste and smell may be the best way to tell whether you have COVID-19.
26% of the 1.5 million app users between 24-29 March 2020 reported one or more symptoms through the app. Of these, 1,702 reported having been tested for COVID-19, with 579 positive results and 1,123 negative results.
___________
5 April 2020
ALUMNI IN THE NEWS
Dr Kumar involved in building temporary Nightingale Hospital
King's alum, professional photographer and medical doctor, Dr Alex Kumar (Medicine, 2008) shares some insight as part of the team building the temporary hospital in east London.
___________
4 April 2020
ALUMNI IN THE NEWS
Dr Chakraborty stresses importance of testing
Author and behavioural scientist, Dr Sweta Chakraborty (Geography, 2011) has been talking to media outlets MSNBC and NewsMax about diagnostic and antibody testing.
Follow Dr Chakraborty on Twitter
__________
3 April 2020
10,000 COVID19 test kits donated by Peking University alumni
COVID19 test kits that can give results in 15 minutes are currently being shipped.
The COVID19 test kits from Peking University alumni, notably those from the HSBC Business School (PHBS), can provide patient results on the COVID19 illness in just 15 minutes.
- - -
King's commits £500k in funding for new and immediate Coronavirus research
King's College London has launched a rapid-response funding call which has made £500,000 available to enable its research community to tackle the Coronavirus
The work will start immediately with projects researching the development of diagnostic tests, trials of potential therapies as well as the economic impacts of the Coronavirus.
_________
2 April 2020
Scientists identify COVID-19 testing method that delivers accurate result within 25 minutes.
The need for a fast and reliable test for COVID-19 is paramount in managing the current pandemic, especially in at-risk groups like care homes. A team of academic clinicians from King's College London and Guy's and St Thomas' NHS Foundation Trust identified the novel method "LAMP" which can produce results in under 30 minutes and could help improve patient services in the wider community.
___________
31 March 2020
Study identifies medications safe to use in COVID-19 treatment
A recent study has found that there is no evidence for or against the use of non-steroidal anti-inflammatory drugs such as ibuprofen for patients with COVID-19.
The study, led by researchers at King's College London, also found other types of drugs, such as TNF blockers and JAK inhibitors safe to use.
___________
26 March 2020
Scientists develop prototype for rapidly deployable ventilator
An interdisciplinary team of engineers and medics is addressing ways to increase the UK's capacity for ventilator manufacture.
Engineers, anaesthetists and surgeons from King's and the University of Oxford are building and testing prototypes that can be manufactured using techniques and tools available in well-equipped university and small and medium enterprise (SME) workshops.
___________
25 March 2020
King's global response to COVID-19
King's have set up a dedicated website to update on our contribution to the COVID-19 response and how the King's community supports the country's response to the pandemic and boosting NHS resources.
Read more

___________
24 March 2020
New symptom tracking app aims to slow spread of coronavirus
King's has launched a new app which tracks symptoms related to novel coronavirus (COVID-19), allowing anyone to self-report daily.
Around 5,000 twins and their families across the UK have been recruited from the TwinsUK cohort study to trial the app, which tracks in real time how the disease progresses. The aim of the app is to help slow the outbreak, by helping researchers identify:
____________
19 March 2020
King's commitment to reducing the potential exposure of our community
We have set up a dedicated webpage to reflect King's position, following the changing announcements and advice in the UK. Please consult this for latest updates on King's approach to COVID-19. A summary of the main changes is provided below:

Students

We advise all students, including those overseas, to return home whether that it is to the UK or to their home country. 

Staff

All members of staff who are not required to come into the university to fulfil their role should work from home if possible. 

Teaching

Teaching sessions for taught students will be delivered online from 23 March 2020 until the beginning of May 2020. 

Exams

Exams and assessments will take place remotely after Easter, except possibly in some instances where professional bodies are involved. 

Events

All university events, gatherings or meetings with over 50 people are to be offered virtually, postponed or cancelled until, at the very earliest, the start of May 2020.
 
King's contribution to the coronavirus response
King's was built on an ambition to serve society. That commitment is stronger than ever at this time of global challenge. 
As a world-renowned university, several King's academics and researchers are playing a key role in supporting the global narrative and response to the COVID-19 outbreak, from providing expert analysis, to researching therapeutic treatments and advising the UK government. We have set up a dedicated website to update you on King's contribution to the COVID-19 response.
King's Health Partners
This is a challenging time for all healthcare providers in the UK. King's Health Partners are playing an important role in contributing to the national approach to contain the virus. Guy's and St Thomas' Hospital is a designated High Consequence Infectious Disease (HCID) Treatment Centre, one of a small number of specialist centres in England that treat people with very contagious conditions. This means treating a number of people who have been confirmed as having COVID-19.
If you would like to help to support King's global response to the novel coronavirus (COVID-19) outbreak, click here.
 
You are part of a global King's community
 
We will continue to provide updates about fundraising, guidance and our services as the situation evolves. 
To stay up to date with the response from King's, associated partners and the alumni office, make sure you follow our social medial channels: Facebook, Twitter, Instagram and WeChat.
Please note, due to the impact of novel coronavirus we are unable to take any telephone calls or process any donations by telephone for the immediate and foreseeable future. We do apologise for any inconvenience caused. We will keep you updated on any changes to this on our website. You can still donate by credit/debit card here. Thank you very much for your support. We hugely appreciate it.
To all of you in our global alumni community, we would like to express our sincere support and solidarity and assure you that we will be doing everything we can to serve our alumni, friends and the wider society as we navigate the weeks ahead together.