17 May 2018
Dean visits New Giza University
Dean of King's Business School, Professor Stephen Bach, Dr Ali Budjanovcanin and Dr Aditi Gupta have just returned from a very productive visit to New Giza University, Egypt. The visit, the third this academic year, reinforced the value of the collaboration between King's Business School and New Giza University. During the four day visit, the delegation had the opportunity to see the facilities, meet NGU faculty, share developments at King's Business School, provide input on assessment and the student experience/societies, as well as discuss research and a range of other important topics.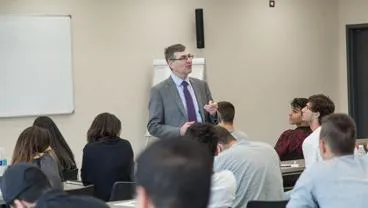 Dean visits New Giza University
Dr Ali Budjanovcanin says "The collaboration is proving mutually rewarding as we were able to exchange education insights and discuss potential areas for working together on future research. Advising NGU on their new venture has allowed us to consider our own practice and programmes from fresh perspectives".
Students at New Giza University highly value the collaboration with King's, with it being a deciding factor when choosing a university for some Egyptian students. Stephen Bach also announced the start of a student exchange programme for high performing NGU students from 2019/2020.
Read more about King's Business School's collaboration with New Giza University.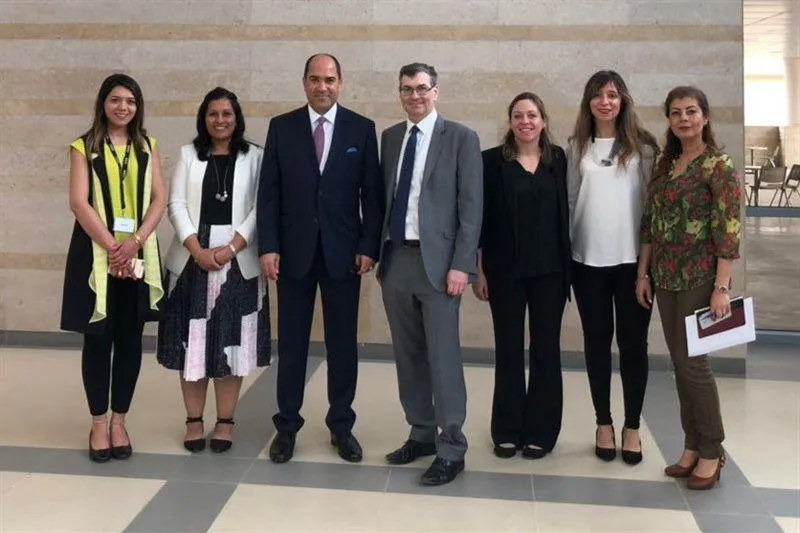 Dean visits New Giza University