08 June 2018
Deborah Bull conferred peerage
Deborah Bull CBE, Vice President/Vice-Principal (London) has been made a peer for life.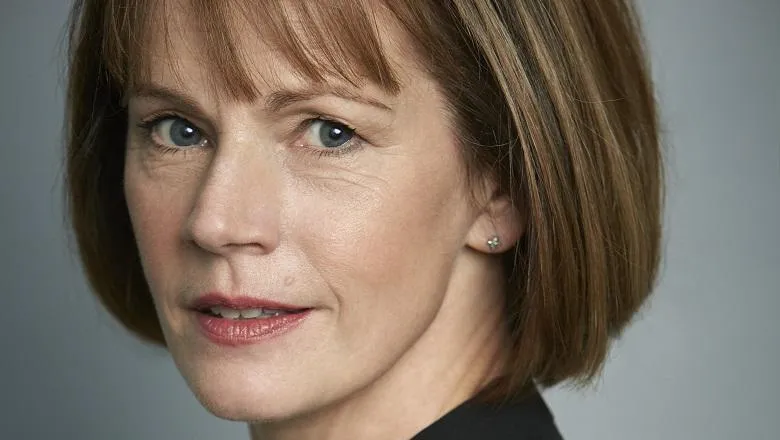 Deborah Bull Headshot News
Deborah Bull CBE, Vice President/Vice-Principal (London) at King's College London, has today been made a peer for life by The Queen in recognition of her authority on public engagement with, and the impact of arts, culture and the creative industries.
Non-party-political peers are recommended to the Prime Minster by the independent House of Lords Appointments Commission, and are selected on the basis of their achievements and their ability to make a significant contribution to the work of the House of Lords.
Deborah joined King's College London in 2012 following a long and successful career in the arts, first as performer and then as a creative leader and cultural commentator. As Vice President & Vice-Principal (London), Deborah works across the university community providing leadership for the university's ambitions to be a civic university at the heart of London, to help ensure the health, wellbeing and success of the city and its communities.
In addition to this role, Deborah continues to provide leadership for the university's cultural strategy, which enables King's research, education and service ambitions through mutually beneficial partnerships with artists and cultural organisations in London and beyond, strengthening the university's position as a global leader in engagement between higher education and the cultural sector.
President and Principal of King's College London, Professor Ed Byrne congratulated Deborah saying: 'I am delighted that Deborah's tremendous contribution to the arts and to the wider community has been recognised by her appointment as a life peer in the House of Lords. Deborah has been a driving force behind King's ambition to be a civic London university and her appointment to the House of Lords illustrates her influence and skill at highlighting the global impact of higher education and cultural engagement.'
Prior to joining King's Deborah was a member of the executive team at the Royal Opera House, where she devised and implemented strategies for developing new art, new artists and new audiences, including its innovative ROH2 programme. Deborah became Creative Director in 2008, taking executive responsibility for ROH Collections and leading on the organisation's Olympic programming as well as its live relays to Big Screens nationwide.
Deborah writes and presents a wide range of work for television and radio, is the author of four books, and regularly writes and speaks across the media on issues relevant to her work at King's. Deborah has served on the Boards of South Bank Centre, Arts Council England, as a Governor of the BBC, as a judge for the 2010 Booker Prize and is currently a member of the governing body of the Arts and Humanities Research Council and Vice President, Cultural Development at the British Science Association. She has received honorary doctorates from five universities and in 1998 was awarded a CBE for services to the arts. 
The Commission has now recommended a total of 70 non-party-political peerages (since 2000) to the Prime Minister, drawn from well over 5,200 nominations. The Commission last recommended non-party-political peers in October 2015.
For further media information please contact the communications team, on 0207 848 3032 or email pr@kcl.ac.uk
For further information about King's visit our 'King's in Brief' page.