29 September 2016
Deng & Nallanathan win best paper
A paper written by Yansha Deng, a research associate and Professor Arumugam Nallanathan both in the Department of Informatics at King's has won the best paper award at the Institute of Electrical and Electronics Engineers (IEEE) International Conference on Communications (ICC) 2016. The paper was written in collaboration with Adam Noel and Karen C. Cheung from University of British Columbia, and Maged Elkashlan from Queen Mary University of London. Entitled "Molecular Communication with a Reversible Adsorption Receiver", the paper discussed the modelling and simulation of a diffusive molecular communication system with a reversible adsorption receiver in a fluid environment. The output of this work is the analytical model of the time-varying spatial distribution of information molecules, which validated by a proposed simulation framework for this model that accounts for the diffusion and reversible reaction.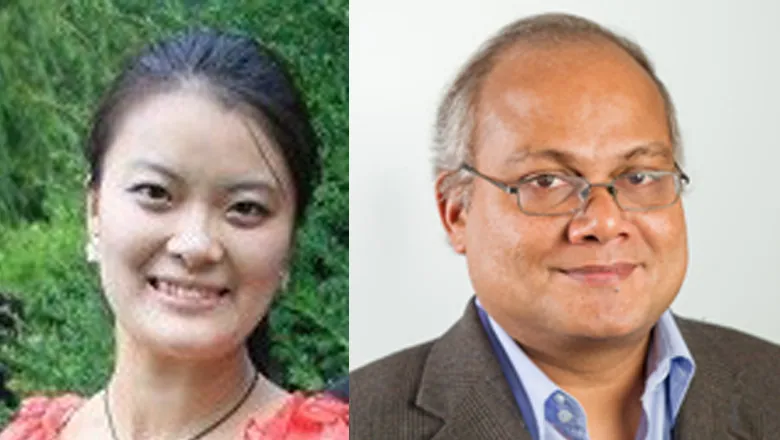 Dr Yansha Deng and Professor Arumugam Nallanathan
ICC is one of the biggest and most prestigious conferences of IEEE Communications Society which features the attendance of more than 2000 leading scientists, researchers and industry practitioners from all around the world.
The paper was selected out of more than 2000 submitted papers, which is a great distinction and recognition of the high profile research done in the Department of Informatics.
For further information, please contact yansha.deng@kcl.ac.uk
In this story