06 September 2017
Department of Informatics moves to Bush House
The Department of Informatics has moved to its new home in Bush House on the Strand Campus in time for the new academic year.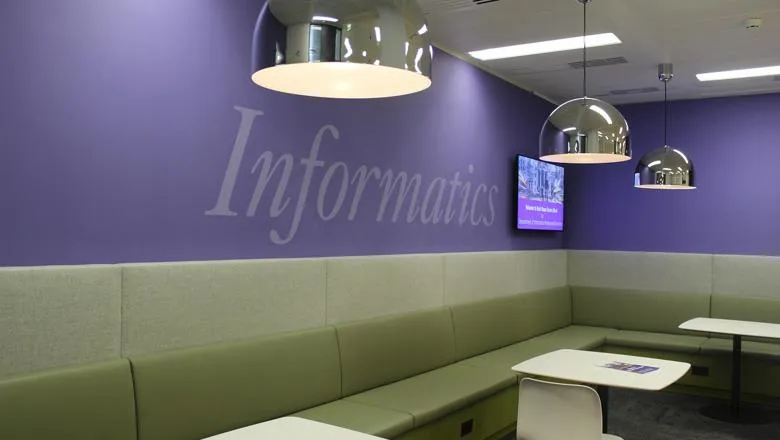 Informatics break out area
The addition of the prestigious Bush House buildings is a major enhancement to the Strand Campus and forms part of the King's 2029 Strategic Vision to 'support world class education and research with environments which foster creativity and engagement.'
Professor Luc Moreau, Head of the Department of Informatics said: "The recently renovated Bush House buildings provide a wide variety of high quality, purpose-designed space including specialist areas and labs for the Department of Informatics. These are a great asset to the department and our new surroundings will serve to further enhance our excellence in learning and teaching."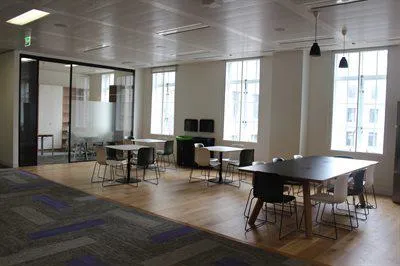 Informatics break out area.
Bush House