17 October 2023
Digital Futures Institute launches Autumn Events Programme
Open to all, the DFI events explore ideas around living well with technology.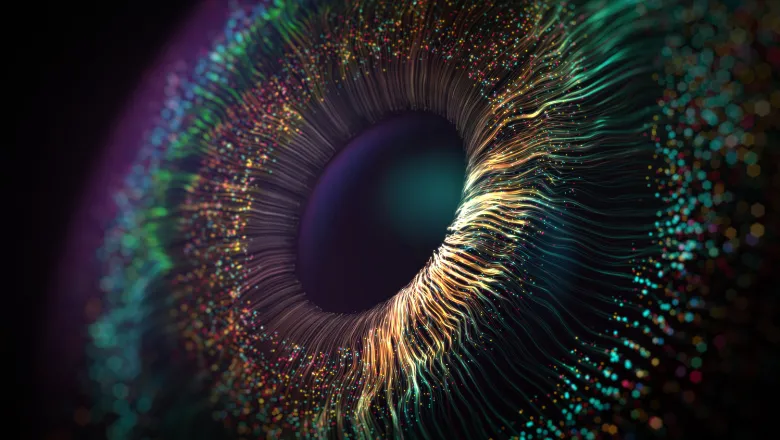 The Digital Futures Institute is delighted to share its Autumn 2023 Programme, featuring talks and events associated with Seeking Connection: Living Well with Technology exhibition, taking place in the Bush House Arcade 1 November – 26 January and presented in collaboration with King's Culture, as well as the Institute's regular seminar series, and several Centre events.
The Digital Futures Institute helps build better technological futures. Creating new knowledge infrastructures where the SHAPE (Social Sciences, Humanities and Arts for People and the Economy), STEM (Science, Technology, Engineering and Maths) and Health disciplines converge, the Institute forges radically interdisciplinary solutions to some of the most pressing technological problems of the current age.
October
The Digital Futures of Classical Music. The Institute welcomes Dr Brian Kavanagh to discuss his latest Institute Fellowship research. Lecture Theatre 1, Bush House, 25 October
November
Attention! Join the Institute's Centre for Attention Studies for a series of lightning talks. K0.20, King's Building, 15 November
Body-Doubles: The Monitored Self. The Institute welcomes researchers and artists to discuss themes from the Seeking Connection Lecture Theatre 1, Bush House, 29 November
December
Conceptualising Posthuman Sexual Commerce. Join the Institute's Centre for Technology and the Body as it welcomes Chloé Locatelli to speak on developments in sextech. Lecture Theatre 3, Bush House, 8 December
These events are free and open to all to enjoy. Several more events are to be announced soon.
For further information see the DFI events page.