21 June 2019
Does the Court of Appeal ruling mean an end to UK-Saudi Arabia relations?
Armida Van Rij
ARMIDA VAN RIJ: Will relations between the countries be damaged?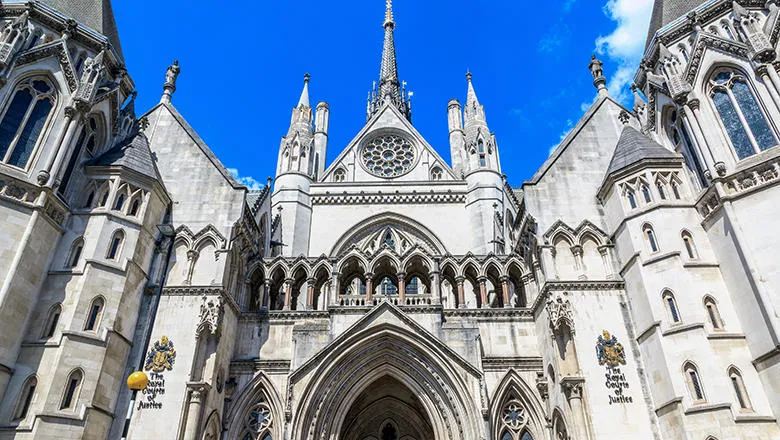 With the UK Court of Appeal ruling arms exports to Saudi Arabia unlawful, will relations between the countries be damaged?
Does the UK Court of Appeal ruling mean an end to UK-Saudi Arabia relations?
This week has been a tough week for Saudi Arabia. Houthi rebels, who the Saudis are fighting in Yemen, launched a missile attack on a power plant in Saudi Arabia. A damning UN report blamed Saudi Arabia's state authorities, including their Crown Prince Mohammed bin Salman, for the extrajudicial murder of journalist and activist Jamal Khashoggi in the Saudi consulate in Istanbul last autumn. And it may struggle in future to obtain weapons from a key alley and arms supplier, after the UK Court of Appeal ruled that UK arms sales to Saudi Arabia are unlawful.
It is worth honing in on that final point. For the UK government, arms exports to Saudi Arabia underpin that relationship. With that pillar now looking fragile, it is worth asking to what extent the UK-Saudi relationship is in danger as a result of the court ruling, and, if it is, how problematic that may be. Particularly at a time when, globally, Saudi Arabia is increasingly seen to be using its influence for bad, according to new polling data.
What is the court ruling?
In 2017, a campaign group called Campaign Against Arms Trade (CAAT) took the UK government to court over its continued arms sales to Saudi Arabia, in light of the war in Yemen. According to CAAT, Saudi Arabia's use of airstrikes and choice of targets in Yemen, such as a bus full of school children, was in breach of the UK's own arms licensing export rules. In July 2017, the High Court dismissed the case based on both open and closed evidence given by the UK Ministry of Defence and Ministry of International Trade. CAAT persevered; appealed the ruling, and yesterday, in what was seen as a victory for activists, the Court of Appeal ruled that the UK government's arms sales to Saudi Arabia are unlawful.
While the ruling found the exports unlawful, this doesn't automatically mean the UK will stop exporting arms to Saudi. International Trade Secretary Liam Fox has said the government will not grant any new licenses following the ruling, but that does not explain what will happen to weapons currently being produced for which licenses have already been granted.
What does this mean?
There are two main implications for this. The first is for the British defence industry, and the second is for the UK's strategic partnership with Saudi Arabia.
For the defence industry, this is a major blow. BAE systems, the UK's largest defence company, fulfills the UK government's obligations under these government-to-government arms sales contracts. The majority of what the UK sells to Saudi Arabia are Typhoon and Tornado aircrafts, and Hawk helicopters. This is complemented by so-called service contracts, whereby BAE staff will help with the maintenance and servicing of these in Saudi Arabia. In 2017, 15% of BAE weapons sales went to Saudi Arabia, but 65% of service contracts.
There is also a wider point to consider here. 44% of UK arms exports go to Saudi Arabia. These exports allow the UK to maintain a thriving defence industry, with R&D spending for a high-skilled industry. This, in turn, allows the UK to maintain its own military capabilities. Suspending arms sales to Saudi Arabia is therefore a blow to the defence industry, and may have implications for the UK's own capability development in the long run if the ban is sustained.  
The end of UK-Saudi relations? Probably not
As for UK-Saudi relations, it is unlikely that the ban will mean Britain retreating from all assistance to Saudi Arabia. If anything, the UK government will be keen to find ways to demonstrate that it is still committed to its friend in the Gulf, and seek to step up support to the Saudi Armed Forces where it can. Particularly at a time when it is seeking to secure as many business opportunities as possible for post-Brexit Britain, the UK will try to show that this ruling doesn't change anything.
But of course it does. And it should. There has been mounting evidence of consistent breaches of international humanitarian law at the hands of the Saudi Air Force in Yemen. Yet the UK government has time and time again sought to rebut any criticism of its arms exports policies, by stating that the UK has some of the strictest arms export licensing criteria in the world. This ruling will make that argument more than just a sound bite, it will force the government to abide by them too. 
Armida van Rij is a Research Associate at the Policy Institute, King's College London.