01 April 2015
Dr Harvey Cohen on the BBC World Service
Dr Harvey G Cohen appears on the BBC World Service to discuss plagiarism of the 1977 Marvin Gaye hit, Got To Give It Up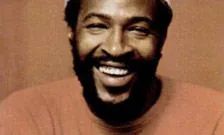 Marvin Gaye
Dr Harvey G Cohen appeared on the BBC World Service last month, in a news segment with reporter Keith John Adams, to discuss the recent ruling in the US, that Robin Thicke and Pharrell Williams' 2013 single Blurred Lines was plagiarised from the 1977 Marvin Gaye hit, Got To Give It Up.
Dr Cohen agreed with the ruling, arguing that the resemblance between the two songs was even closer than the famous 1970s plagiarism case against George Harrison's My Sweet Lord. Media reports indicate, however, that Thicke and Williams are likely to contest the ruling. 
The one thing that cannot be disputed, Cohen maintains, is that Got To Give It Upis "one of the greatest dance tracks of all time" and he is proud to own the 11-minute 12" vinyl copy of the track.
In this story