16 July 2018
Dr Juan Baeza wins Supervisory Excellence Award
Congratulations to Dr Juan Baeza, Senior Lecturer in Health Policy, who has been awarded a Supervisory Excellence Award. The Supervisory Excellence Awards are voted for by students, recognising and rewarding supervisors for the outstanding supervision and support they offer to doctoral students at King's College London.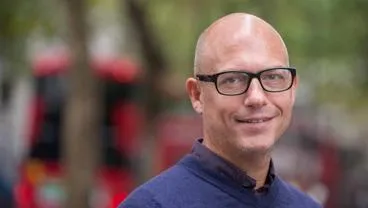 Dr Juan Baeza wins Supervisory Excellence Award
Dr Juan Baeza, said about his achievement "It is always great when we get recognition from our students for our efforts and so I was delighted to receive this award".
The Centre for Doctoral Studies strives to recognise the important role that supervisors play in the success stories of doctoral students, and celebrate excellence in supervisory practice. Each successful supervisor receives a certificate and a nominal financial award (of up to £1000) which is put towards their respective university research accounts.