24 August 2023
Dr Saleh Alessy wins prestigious Young Leader in Cancer Control Award
Dr Saleh Alessy, Visiting Research Associate in cancer epidemiology, has won the Union for International Cancer Control (UICC)'s Young Leader in Cancer Control Award.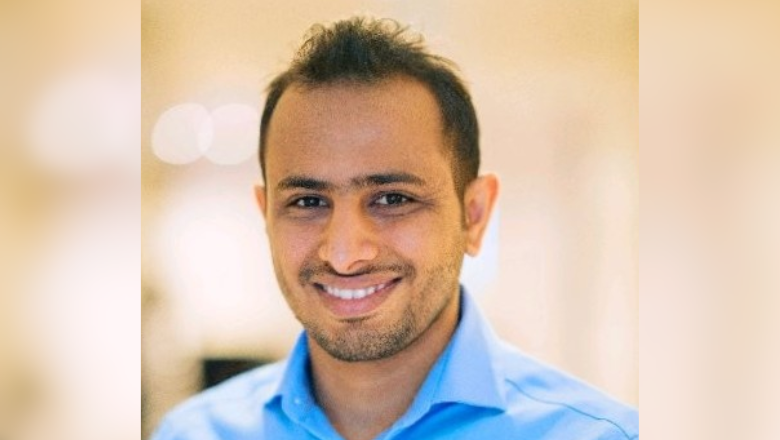 One of 10 award winners, Dr Alessy was selected from a pool of 377 applicants from 86 countries representing diverse professional backgrounds and areas of focus. The prestigious initiative supports mid-career cancer control professionals with a proven track record and a multidisciplinary and collaborative outlook to expand their opportunities for international engagement and maximise their impact within the broader global or regional context.
Over the next year, Young Leaders will have the chance to attend the UICC's key global events – the World Cancer Leaders' Summit in October 2023 in the US and the World Cancer Congress in September 2024 in Switzerland – engage in collaborative project work, hone their ability to drive change at the system level, and access other opportunities to raise their international profile.
Since completing his PhD at the Centre for Cancer, Society & Public Health under the supervision of Dr Elizabeth Davies, Dr Alessy has moved back to Saudi Arabia as an assistant professor in public health. He is involved in several projects in Saudi Arabia including assessment of cancer burden, cancer prevention strategies evaluation, and assessment of the current colorectal cancer early detection programme. He continues to be a Visiting Research Associate at King's.
Over the past decade, the Young Leader programme has empowered 55 individuals from 32 countries, many of whom have gone on to make significant contributions at international health centres, national Ministries of Health, and various cancer centres, advancing cancer care and control globally.
The programme's success is underscored by a record 375 applications for the 2023-2024 cycle, with past participants engaging in networking opportunities and exploring its capacity for generating system-level change in global oncology.
In this story