23 April 2019
Dr Siobhán McIlvanney publishes new book Figurations of the Feminine
Dr Siobhán McIlvanney, Reader in French and Francophone Women's Writing and Head of the Department of French at King's College London, has published her new book 'Figurations of the Feminine in the Early French Women's Press, 1758–1848'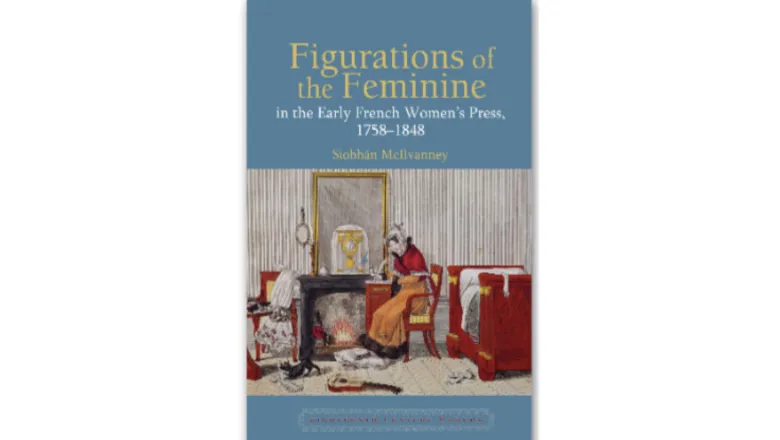 Figurations of the Feminine book cover
In this original study, Dr Siobhán McIlvanney examines the beginnings of the women's press in France. 
It traces the evolving representations of womanhood that appear over the first ninety years of women's journals in France. McIlvanney's insightful readings demonstrate that these journals are often characterised by a remarkable degree of 'feminist' content. This refutes the general conception of the women's press as an idealised, hyper-feminised space inhabited by the intellectually idle – whether in the form of readers or writers – disseminating and legitimating a limited range of patriarchal stereotypes and idées reçues.
Through textual analyses of different 'generic' subsections, whether the literary journal, the fashion magazine, the domestic press or more explicitly politicised outputs, Figurations of the Feminine challenges the critical commonplaces which have been applied to the women's press since its genesis, both in France and elsewhere.
Figurations of the Feminine has been credited by Dr Jennifer M Jones, Associate Professor of History at Rutgers University, as a "deeply researched study" that "will engage scholars across a range of fields and will inspire them to think in fresh ways about the complexity of gender construction in the popular press."
Order online on the Liverpool University Press website and use discount code FIGURATIONS40 for 40% discount
In this story