09 April 2020
Dr Tom Brown's top 5 films to make time in lockdown go faster
Films and television shows to watch during isolation recommended by Dr Tom Brown, Senior Lecturer in Film Studies.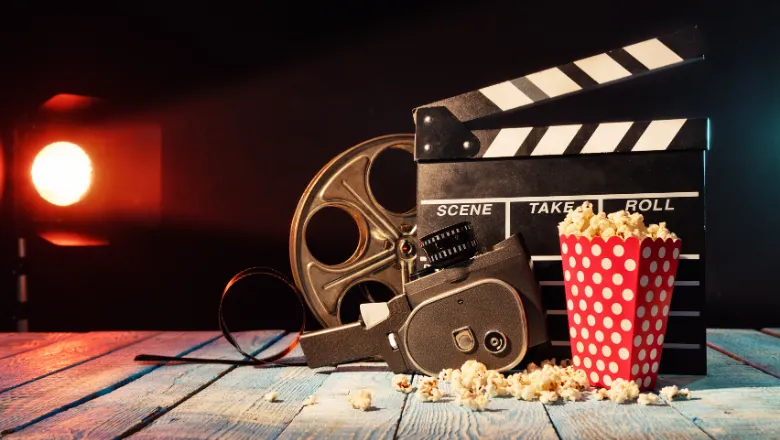 © Photo Retro Film Production by jakubgojda via Canva
A long Easter weekend is now upon us and with all of us either social-distancing, self-isolating or facing a gruelling number of days in quarantine with COVID-19, Dr Tom Brown, Senior Lecturer in Film Studies, lists his top five films (including TV shows!) to make time in lockdown go faster.
Make Way for Tomorrow (1937)
The film that Orson Welles said "could make a stone cry"; it is actually full of such warmth and humour as well as pathos. Concerning the dilemmas surrounding an elderly couple whose home is repossessed and their many children who cannot (or rather will not) have them both come to stay with them. To be seen by everyone who has had parents (almost all of us) and who have or will have children of their own (many of us), it's a complex film with a light touch about the difficulties of familial social closeness.
Available to purchase online at Amazon
The Wire (2002 - 2008)
Probably still, in my opinion, the greatest ever of TV programs. It needs time, and that's something many of us have more of now. One of the great realist texts of the noughties? Certainly a rich and detailed exploration of Baltimore corruption from top to bottom.
Stream the full box set on NOW TV or Amazon Prime
Curb Your Enthusiasm (2000– present)
Larry David, creator of Seinfeld and wealthy denizen of Hollywood, plays an exaggerated version of himself. This often outrageous highpoint of "cringe comedy" will make you happy for social distancing! (Incidentally, I wrote an article about it in this collection!). 
Stream the full TV series online at Amazon Prime
La Grande illusion (1937)
One of the greatest of all director's greatest and most accessible films, La Grande illusion  is, in the philosopher Stanley Cavell's words, about "borders, about the lifelines of life and death between German and Frenchman, between rich and poor, between rich man and aristocrat, between officer and soldier, between home and absence, between Gentile and Jew. Specifically, it is about the illusions of borders, the illusion that they are real, and the grand illusion that they are not." A deeply humane rejection of fascism, this is a good film to see at any moment of national crisis.
View in Apple iTunes
Imitation of Life (1959)
A highpoint of post-war classical Hollywood "mise-en-scène" (the elements in the frame that can be, and here are, organised to comment metaphorically on the characters and their situation), this film, the second and best adaptation of Fannie Hurst's novel, was a devastating reflection of American racial politics. I haven't chosen as many comedies for this lockdown as I might (though Curb Your Enthusiasm  is hilarious), but this film can show you how cathartic a good cry can be!
Watch on Amazon Prime
In this story