12 December 2022
Economic impact of closing the gaps in responses to homelessness & self-neglect
Eighty-eight people attended this dissemination webinar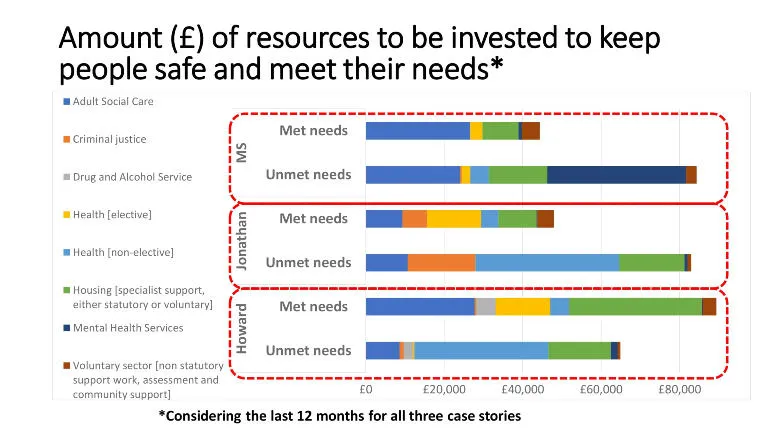 At this webinar Dr Michela Tinelli (LSE) presented findings from her economic analysis of health, local authority and other responses to homelessness and self-neglect in England. Jess Harris presented corollary illustrative quotes from the qualitative element of the same study, which is now in its dissemination phase.
As part of the presentation, attendees were asked three questions:
What changes would you need to deliver an effective multi-disciplinary response to homelessness and self-neglect?
What evidence do you need to support better decision making?
How best to use evidence to drive change?
Responses, in the form of word clouds, are incorporated in the slides - available on the event page. Eighty-eight people attended, including specialist practitioners, policymakers and academics.
Header image: slide from Dr Tinelli's presentation
In this story